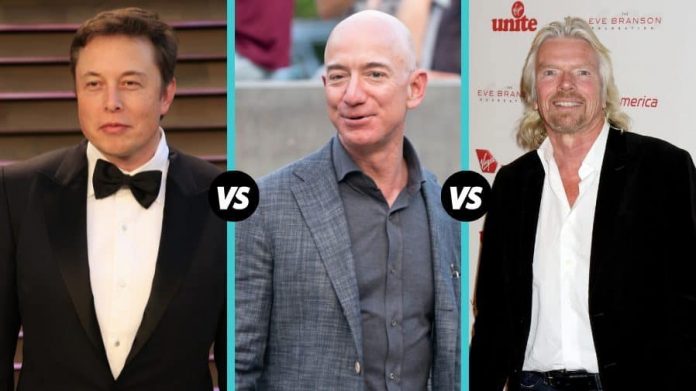 Blue Origin and Amazon founder Jeff Bezos submitted a public letter to NASA on Monday. He offered to cut billions of dollars in the costs he has estimated. He wants NASA to give his space tourism company a chance to compete with Elon Musk's SpaceX on the Human Landing System.
The first Moon Human Landing System (HLS) contract was awarded to SpaceX. And Bezos and his lobbyists have been pushing in DC to get a second NASA contract.
"NASA must now quickly and assuredly return to the Moon," the former Amazon CEO wrote to NASA chief Bill Nelson.
"We are convinced that to advance America's future in space, NASA must now quickly and assuredly return to the Moon," Bezos says in his open letter. "All NASA needs to do is take advantage of this offer." 
"This is why Blue Origin answered NASA's urgent call to develop a Human Landing System. We built the National Team – with four major partners and more than 200 small and medium suppliers in 47 states – to focus on designing, building, and operating a flight system the nation could count on." 
NASA invested over half a billion dollars in the National Team in 2020-21, and we performed well. The team developed and risk-reduced a safe, mass-efficient design that could achieve a human landing in 2024." Bezos added. 
Bezos wants a contract for the Human Landing System
In April NASA announced it would only award the HLS contract to one company, SpaceX. That company had given an estimate of $2.89 billion for its lander. This was half of Blue Origin's $5.99 billion proposals. 
Bezos is now offering to cut the initial price tag by $2 billion.
NASA admits that the "current fiscal year budget did not support even a single [contract] award." In response, SpaceX updated its payment schedule so it would fit "within NASA's current budget." The space agency has severe budgetary constraints. 
NASA requested 3.4 billion for the HLS program. The 2021 Congress approved just $850 million.
The Senate also passed a bill that requires NASA to select two companies for the HLS lander. And they are providing the additional funds to make it happen.
Some lawmakers objected to what Senator Bernie Sanders calls a "Bezos bailout." But his efforts to get the extra funding removed from the bill were unsuccessful.
Bezos' letter came after Blue Origin's first crewed flight. He was the second billionaire in space. Richard Branson, CEO of Virgin Galactic, got there first. The passengers on the New Shephard included Jeff Bezos, his brother Mark Bezos, Oliver Daemen, and Wally Funk.