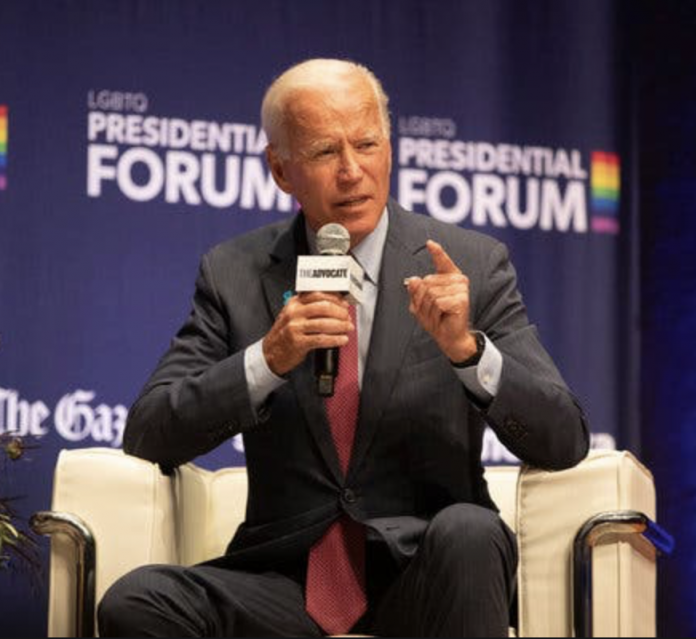 Since Joe Biden's time as a 2020 presidential candidate, his campaign has certainly faced some challenges. The former vice president's various verbal blunders are causes of concern for many members of his party; after Biden's wife, Jill Biden, urged Democrats to "swallow a little bit" and support her husband, even if other candidates are better on policy, this too prompted immediate backlash.
Other 2020 Democrats, such as Elizabeth Warren and Cory Booker, stated that beating Trump in 2020 isn't enough for the Democrat Party. Furthemore, both Julian Castro and Cory Booker have questioned Biden's memory and ability to succeed in this election without "fumbling."
Now, Biden has once again landed in hot water; only this time, he's facing accusations of sexism for the manner in which he responded to a female moderator's question.
Everything You Need to Know about What Happened
On Friday, Biden spent time in Iowa in order to attend the LGBTQ Presidential Forum. Various issues regarding LGBTQ Americans and subsequent policies which impact these communities came up.
At one point, moderator Lyz Lenz questioned Biden about his past supportive remarks of Vice President Mike Pence and Biden's rejection of 'Don't Ask Don't Tell' legislation. After questions about these remarks, Biden strangely told Lenz what a "lovely person" she is.
When Lenz responded by claiming that she was asking questions which Americans want to know the answer to, Biden simply made a remark on the mic which proved to be unintelligible, due to reactions from the audience.
See for yourself:
Last week, Joe Biden gave us an occasion to talk about "racism with a smile."

Now he's doing "sexism with a smile."

Watch him grow angry at @lyzl's solid question — and then try to slap her down in the most patronizing way:

"You're a lovely person." pic.twitter.com/VPINKZd6qN

— Anand Giridharadas (@AnandWrites) September 21, 2019
Lenz furthermore maintains that Biden referred to her as a "real sweetheart" as the two left the stage together.
Reactions to Friday's Events
Biden's reactions to this female moderator are presently being branded as sexist and condescending. Moreover, in light of Biden's past controversies of inappropriately touching women, certain critics are claiming that he isn't up to task. It's also worth noting that Biden did not directly answer Lenz's questions.
Additional witnesses of events which transpired at the LGBTQ Presidential Forum suggested that Biden gets a pass because other people have seen older men exhibit this behavior.
I admire Lyz's professionalism in this moment. Sad that it was even necessary. Biden keeps exhibiting this kind of Paleolithic behavior, and too many folks will excuse it because they're used to seeing their male elders act like way. There is no such thing as benevolent sexism. https://t.co/WXN7F6B2IJ

— Jamil Smith (@JamilSmith) September 21, 2019
At this time, Biden has yet to directly address the controversy which stemmed from his words yesterday.