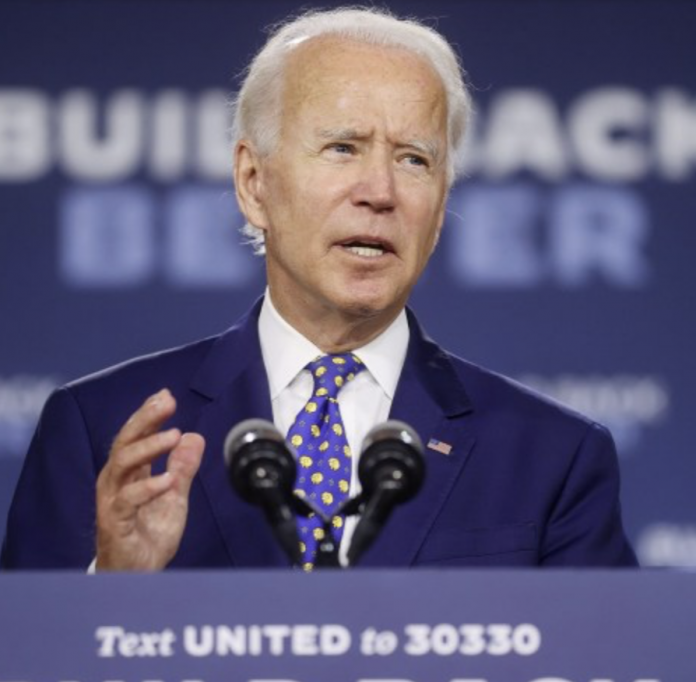 As the 2020 presidential election continues to play out, both Trump and Biden are under significant scrutiny.
A great deal of this scrutiny deals with comparisons between the two candidates. Trump is largely viewed as an unorthodox politician whereas Biden is more of an establishment Democrat. The differences between the two candidates' policies are most glaring; however, the contrast between Trump and Biden's personal styles also remains under a microscope.
Weeks ago, the former vice president agreed to participate in three debates with President Trump. However, Joe Lockhart, a former press secretary for Bill Clinton, is urging Biden to refrain from debating the 45th president.
The case for Biden to not debate Trump
Last week, Lockhart advised Biden against debating the president via an op-ed.
CNN political analyst @joelockhart tells @smerconish that Joe Biden shouldn't debate President Trump.

Trump "will take the truth and destroy it, and Biden will be in the position of correcting him over and over and over again. I don't think he should give him that platform." pic.twitter.com/4EOR4Q9Um7

— CNN (@CNN) August 1, 2020
The former Clinton aide professed that Trump has put out "more than 20,000 misleading or false statements" since assuming the presidency. Lockhart also went on to claim that debating Trump is a "fool's errand" due to the president's inability to adhere to "the rules or the truth."
In a later piece in the op-ed, the former aide conceded that Biden may suffer politically for going back on his commitment to debate Trump three times. However, Lockhart didn't hesitate to assert that political body blows are better than the former vice president "trying to debate someone incapable of telling the truth."
At this time, neither Biden nor his campaign have announced any plans to renege on the three promised debates with President Trump.
Additional talking points regarding Trump vs. Biden debates
Some Americans have speculated that Biden simply does not have what it takes to debate the president; this viewpoint is notably prevalent among conservatives.
Conservatives frequently point out Biden's tendencies to stammer and lose his train of thought — the former vice president's habit of citing names, places, states, and even the Declaration of Independence incorrectly hasn't gone unnoticed either.
Biden's campaign has regularly attempted to write off these occurrences as not a big deal. Likewise, the former vice president himself maintains that he is mentally stable enough to go against Trump.
Due to the aforementioned tendencies and President Trump's direct, off-the-cuff manner of handling confrontations, many people doubt Biden's ability to hold his own. Another common belief asserts that Biden is suffering from some form of cognitive decline. The former vice president maintains that he takes consistent tests to assess his cognitive abilities.
————————————————–
Have a story you want USA Herald to cover? Submit a tip here and if we think it's newsworthy, we'll follow up on it.
Want guaranteed coverage? We also offer contract journalism here.  Just be sure you're comfortable giving up editorial control, because our journalists are dogged and will follow the story through to it's conclusion. The story will be published to our exacting standards, without regard for your preferred slant.
Want to contribute a story? We also accept article submissions — check out our writer's guidelines here.