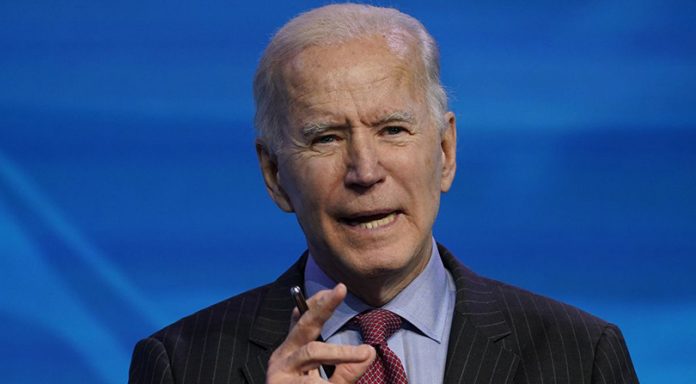 President Joe Biden announced on Thursday that he will sign several executive actions including measures to reopen businesses and schools. He promised that during his first 100 days as president, he will strive to reopen most K12 schools.
We don't have a second to waste when it comes to getting this virus under control. That's why today, I'll be signing executive actions to expand testing, administer vaccines, and safely reopen schools and businesses.

— President Biden (@POTUS) January 21, 2021
Pres. Biden's goal to reopen schools is very challenging given the surging number of COVID-19 cases and deaths. Many conservatives have called for this move last year when states across the country implemented shutdowns.
Currently, the U.S. Centers for Disease Control and Prevention (CDC) is warning Biden against acting rashly to appease the public.
Gregory Armstrong, the director of the Advanced Molecular Detection program at the CDC. explained that the SARS-CoV-2 virus that causes the COVID-19 disease has been stable, allowing pharmaceutical companies to immediately develop a vaccine to prevent it. However., new variants, which were found to be more infectious than the original Wuhan variant, emerged in various countries including Italy, London, and South Africa.
John Brooks, the chief medical officer at the CDC's COVID-19 Emergency Response noted that the new COVID-19 variant called B.1.1.7, which was discovered in London is alarming because it "has a mutation that switched an amino acid in the spike protein, allowing it to bind more tightly to the body's ace2 receptors." He explained, "That tighter binding also means that it can replicate more efficiently."
Brooks noted that the B.1.1.7 variant quickly spread in multiple countries including the United States. Its mutation could reduce the efficacy of the COVID-19 vaccines. He emphasized that it is important to stop the COVID-19 infections to stop viral mutations. He said,  "We've got to get people vaccinated before more of these mutations occur."
These warnings come directly after Pres. Biden made sweeping promises of increased vaccination roll-out, increased financial support to quickly reopen public places, and "get back to normal."
Have a story you want USA Herald to cover? Submit a tip here and if we think it's newsworthy, we'll follow up on it.
Want to contribute a story? We also accept article submissions – check out our writer's guidelines here.