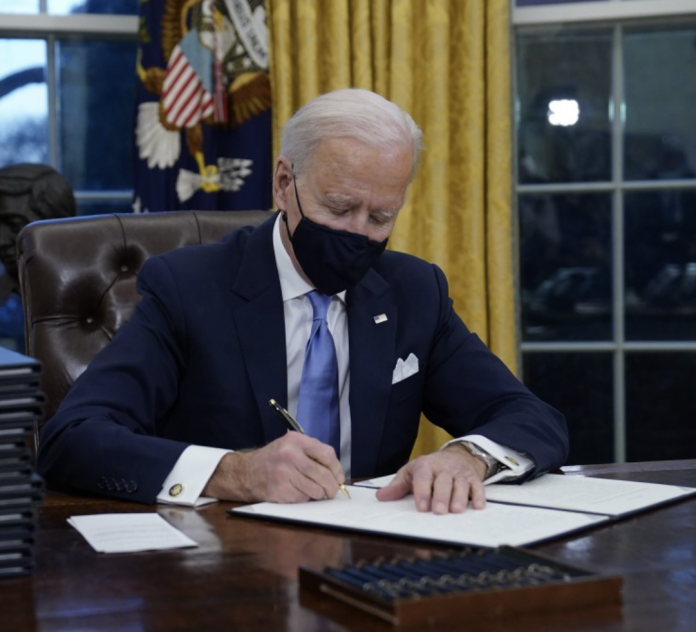 After less than 48 hours in power, the Biden administration is already engendering controversy.
Since assuming the presidency, Biden has gotten his term started with a slew of executive orders. Some of these executive orders include mask mandates for interstate travel and on federal properties (although since signing these orders, the 46th president himself has been maskless on federal properties multiple times).
However, one of the most controversial executive orders signed by Biden includes the revocation of the permit for Keystone XL oil pipeline construction. Democrats and Republicans already have strongly contrasting outlooks on the 46th president's decision.
What the suspension of the Keystone XL pipeline means for Americans
Biden's axing of the Keystone pipeline means that the transportation of energy will not run smoothly as it has previously. The 46th president's decision also eliminates at least 11,000 fossil fuel jobs while simultaneously increasing energy costs for Americans.
Since Biden's decision, multiple manufacturing and union groups have expressed disappointment and frustration with the new loss of employment. The blow to jobs also arrives at a time when many Americans are already struggling, due to shutdowns imposed by overwhelmingly left-wing politicians.
Needless to say, the Americans who enjoyed jobs working on the construction for the Keystone XL pipeline are not happy.
Pushback from congressional Republicans
Biden's executive actions thus far are already generating pushback from the GOP. Republicans from Western areas of America are submitting proposals that would require congressional approval for measures such as ending the Keystone pipeline and rejoining the Paris Climate Agreement.
GOP Sen. Steve Daines stated that the 46th president's executive orders pose "a bad deal" for families across the nation. Republican lawmakers hence seek to increase the congressional ability to override or block certain executive orders passed by Biden. 
While pushback from Republicans is very much present, Democrats currently control both the House and the Senate. This poses a real challenge for Republicans; theoretically, in order for GOP members to successfully push back on the Biden administration, some moderate congressional Democrats would have to break party lines and vote with Republicans.
From the indications of the Biden administration, more sweeping executive orders are coming up.
Have a story you want USA Herald to cover? Submit a tip here and if we think it's newsworthy, we'll follow up on it.
Want to contribute a story? We also accept article submissions – check out our writer's guidelines here.