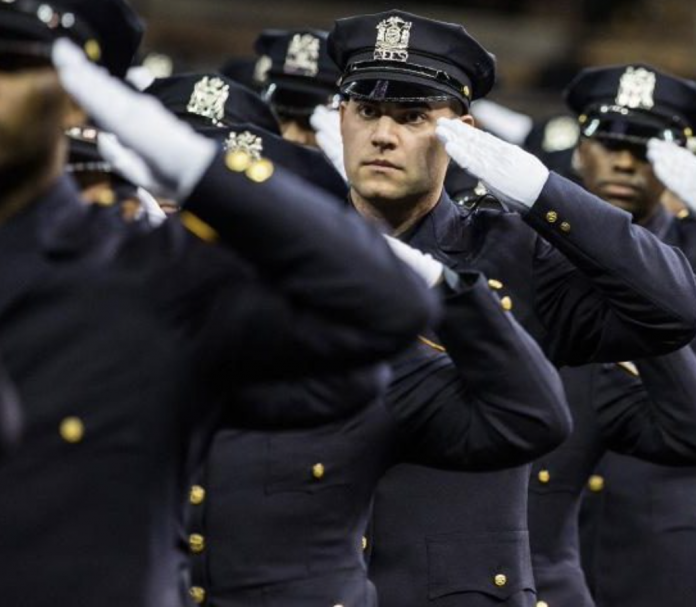 The uptick in crimes being committed in the United States is a huge problem. It's also a nightmare that Democrats opened the door to once they began defunding the police. As crime continues to surge, President Biden and other Democrats have come under fire.
Many left-wing mayors who defunded law enforcement are looking to walk this back by restoring funding for police. Meanwhile, the Biden White House is also working to distance itself from the movement of defunding police, amid the political fallout.
On Monday, President Biden met with a group of law enforcement leaders and other officials. During this time, Biden expressed support for more policing and stronger action against gun crimes.
What to know about Biden's meeting with law enforcement leaders
The 46th president gathered with law enforcement leaders at the White House yesterday to discuss, in part, the rise in crime.
Biden told members of the law enforcement community that his administration is focused on weeding out crimes committed by guns owned illegally. Furthermore, the president expressed the need to bring more police officers onto the force.
While at the White House with law enforcement leaders, Biden declared that there is not any "one-size-fits-all" solution to eliminating gun violence.
However, the Democrat president did endorse certain measures; some of these measures entailing having the Justice Department create fresh strike forces to end illegal gun trafficking and investing in community programs centered around ending violence.
Biden at odds with his own party?
The president's call to hire more police officers clashes with certain members of his own party. House Democrat Ayanna Pressley, for instance, still maintains her interest in defunding police, despite the crime upticks.
On Monday, President Biden declared that "interventions" can happen before violence takes place; however, yet again, members of his own party are in denial about the surge in violence. House Democrat Alexandria Ocasio-Cortez recently waved aside Americans' apprehension about crime upticks as "hysteria."
All in all, Democrats have work to do before their party is a united front against the increase of violence. Perhaps President Biden can begin by getting other Democrats on board with not defunding police.