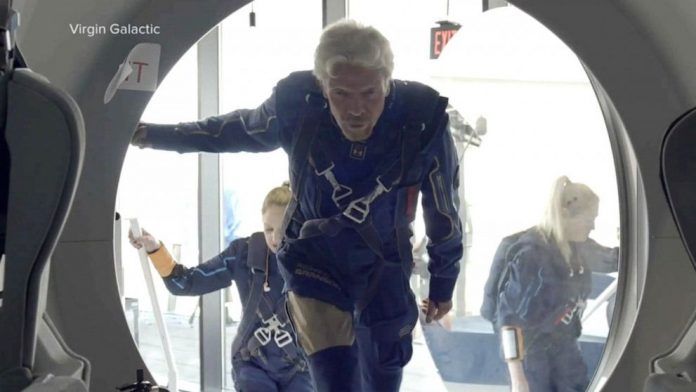 On Sunday, Sir Richard Branson aboard his company's spacecraft, VSS Unity, successfully completed its first crewed test flight into suborbital space. This was a major milestone for the Mojave, California-based Virgin Galactic. And paves the way for the company's goal of opening up commercial service in space in 2022.
Branson was the first billionaire in space. His launching ahead of Bezos or Elon Musk was "inspired marketing." And beating Bezos planned July 20th flight made the billionaire space race a little more interesting.
Volatile stock trading
Despite the successful space mission, Virgin Galactic stock was a little erratic on Monday.
Shares of Virgin Galactic slipped on Monday. Due to the announcement that the company was selling up to $500 million in common stock. 
Virgin Galactic (SPCE) promptly tumbled 17.3% after filing the notice of the stock sale offering with the Securities and Exchange Commission (SEC). And the early morning there was a brief stop on Virgin Galactic trading due to the volatility.