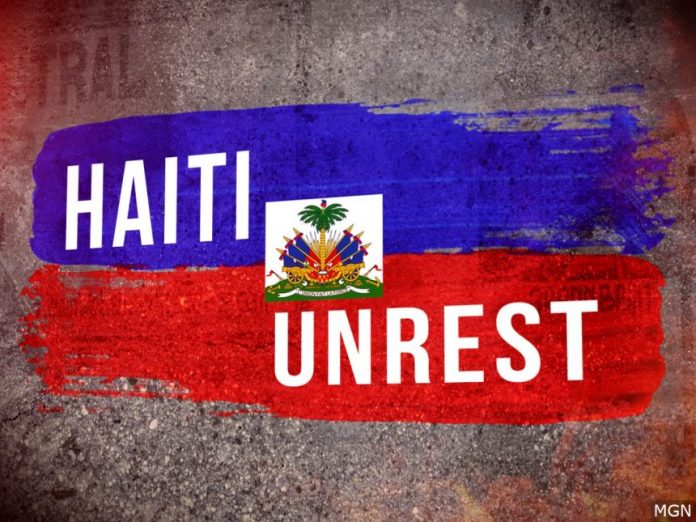 Monday's arrest of Haitian-born Christian Emmanuel Sanon, 63, a Florida resident is just one more piece of a puzzle that has multiple links back to the US. The complex assassination plot allegedly involves Haitian Americans, a Florida-based security company, Columbian mercenaries, and the DEA.
Haitian President Jovenel Moise was assassinated at his residence, last Wednesday, by a group of heavily armed commandos. The attack critically wounded his wife, Martine, who remains in a Miami hospital.
It has been widely reported that the suspects spoke Spanish. And that some assassins were yelling "DEA" at the time of their attack. 
Other suspects are also tied to the US by dual Haitian-US citizenship. And there's evidence that some are working for the FBI and DEA as informants. The FBI told CNN it doesn't comment on informants. But it only uses "lawful sources to collect intelligence" as part of its investigations.
It was confirmed that "At times, one of the suspects in the assassination of Haitian President Jovenel Moise was a confidential source to the DEA," the DEA said in a statement.
"Following the assassination of President Moise, the suspect reached out to his contacts at the DEA. A DEA official assigned to Haiti urged the suspect to surrender to local authorities and, along with a US State Department official, provided information to the Haitian government that assisted in the surrender and arrest of the suspect and one other individual," the DEA claims.
The DEA added in its statement that none of the attackers were operating on its behalf.
29 suspects arrested in the assassination plot
Haitian National Police are saying that before Sanon's arrest at least 28 people are being held for involvement in the assassination conspiracy. Many of those are Colombian mercenaries who were hired through a Florida-based security company. National Police Chief Léon Charles said five suspects remain at-large and at least three have been killed.
Charles held a press conference on Monday. He said that Moïse's killers were protecting Sanon. And that Sanon is responsible for orchestrating the President's assassination plot.
"He came to Haiti accompanied by a few people at the beginning of June, these people were supposed to ensure his security and his business," Charles said. "He came with the intention to take over as President of the Republic."
Charles described the evidence recovered by his officers in Sanon's home in Haiti. Authorities found a hat with a logo of the DEA, 20 boxes of ammunition, gun parts, four Dominican Republic license plates, two cars, and correspondence.