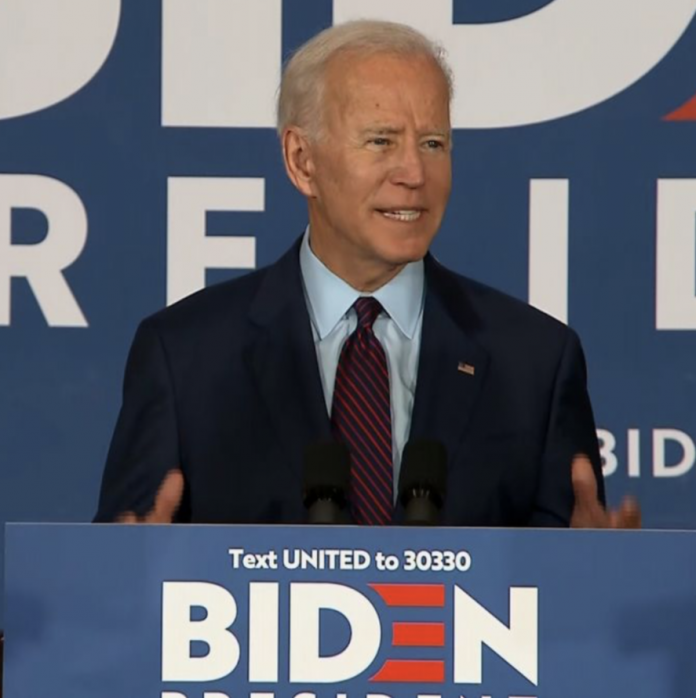 The 2020 presidential election continues to heat up as candidates discuss various issues. Healthcare, immigration, and social issues in America are some topics which regularly frequent news headlines.
In the midst of speaking out about the aforementioned issues and more, Democrats have taken various shots at President Trump; these shots largely entail Democrats referring to the president as a racist and furthermore stating why he shouldn't win a second term.
On Thursday, Democrat frontrunner Joe Biden made an interesting and inaccurate statement about gender. During Biden's time at the Iowa State Fair, he alleged that "at least three" genders exist, instead of two.
Why Does Biden Believe there are Three Genders?
The issue of gender came up when Biden faced a question from a student at the Iowa State Fair. When asked about how many genders exist, the former vice president responded with the following statement:
"There are at least three."
After making this claim, the student who questioned Biden asked him to name the "three" genders which he believes exist. At this point, Biden then admonished the student, warning him, "don't play games with me, kid."
Attendees at the Iowa State Fair caught the exchange on video and subsequently uploaded the footage to social media:
My team just forwarded this video to me

Watch former Vice President Biden forcefully grab one of our young field staffers at yesterday's Iowa State Fair after she asked him how many genders there are pic.twitter.com/1qmpJxJlzO

— Charlie Kirk (@charliekirk11) August 9, 2019
In the above footage, Biden is also seen making physical contact with one of the students in the crowd. At this time, the former vice president has still not explained why he believes there are three genders, instead of two.
Controversy Over Gender in Society
Americans have recently engaged in discussions about gender in society. Various individuals, particularly those on the left, believe and maintain that there are more than two genders.
Some of the genders which progressives believe exist include intersex, agender, gender fluid, and others. This liberal perception of gender has faced pushback; conservatives regularly note the scientific evidence behind the assertion of only two genders.
Moreover, it is unclear whether Biden truly believes there are two genders or if he said he believes this in order to appeal to certain audiences. Biden's inability to name the three genders which he claims to believe in was not missed.