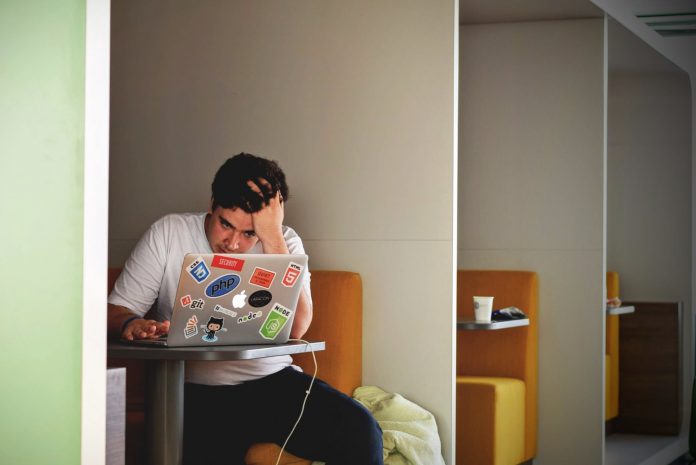 Reputation.com essentially created the online reputation management (ORM) category. From the surface, the ORM company appears to be going as strong as ever. Our sources suggest otherwise.
Some time ago we predicted that Reputation.com may have fallen on some tough times.  Since the release of that article our sources have provided us with more information on where Reputation.com may potentially be today.
Reputation.com may be facing significant challenges
With Shrey Bhatia leaving his position as CEO of Reptuation.com, our sources reveal that Joe Fuca has stepped in as his new replacement. For all intents and purposes Mr. Fuca appears to be a natural candidate for the position.
He has an impressive 30-year track record in the industry, having served as the senior vice president of DocuSign and as the president of FinancialForce.
Our sources claim, however, that prior to taking the reins of Reputation.com Joe Fuca was allegedly let go from FinancialForce for underperformance.
It was further alleged that during his time at Docusign, Mr. Fuca didn't make many significant contributions, but merely enjoyed the success the company was already experiencing.
When Reputation.com began searching for a new CEO, our sources claim that Joe Fuca aggressively pushed for the position. At the time, Michael Fertik – executive chairman, former CEO, and founder of Reputation.com – acted as interim CEO of the company, but he had no desire to keep the position for the long-term. After negotiations were settled Joe Fuca stepped into the role.
Allegations of financial mismanagement
After stepping into his new position, our sources claim that Joe Fuca began mishandling large sums of money. Under Mr. Fuca, Reputation.com's annual sales kick-off allegedly cost the company $500,000. In comparison, it's claimed that Shrey Bhatia kept costs to around $60,000.
Further allegations claim Joe Fuca spent company money on resort style hotels, first class flights, and private drivers. Furthermore, sources allege that within the first 30 days of coming onboard, Mr. Fuca hired more than 30 of his former coworkers who were allegedly paid higher salaries than the standard pay scale for long standing employees.
Prior to Mr. Fuca stepping into the role of CEO, Reputation.com's alleged monthly spend was around $1.5 million. Sources claim that after Joe Fuca took the reins of the company, monthly spend doubled to $3 million.
Mass exodus of executives and top talent
Not long after Joe Fuca became CEO of Reputation.com, our sources claim that several members of senior management left the company, which included:
Joy Ghosh – Vice President of Sales (2014 – 2019)
Mark Phillips – Chief Financial Officer (2011 – 2019)
Cassie Tod – VP of Customer Success (2015 – 2019)
Mark Lange – Chief Marketing Officer (2016 – 2019)
Senior management wasn't alone in the exodus. They were allegedly followed by more than 30 director-level employees, and in the past six months, dozens more have also left the company.
The seemingly impossible task of finding capital
The financial future of Reputation.com is uncertain. Our sources indicate they've made moves to aggressively raise money despite running into difficulties.
In the past, Michael Fertik was able to raise $87.3 million by approaching practically every venture capitalist in Silicon Valley.  Our sources claim that Reputation.com is currently having issues raising funds because there's nothing left to give.
That said, our sources claim that Joe Fuca announced he was going to raise $150 million. Allegedly there are rumors that he has a commitment for $20 million, but it hasn't been made official with an announcement as of the time of this writing.
Final thoughts
As of this time, it's difficult to ascertain what the future holds for Reputation.com. Helmed by a new CEO, but having lost many members of its senior staff, one thing can be said for certain – Reputation.com will likely be undergoing significant changes sometime in the future. We can only watch and wait to see what develops.