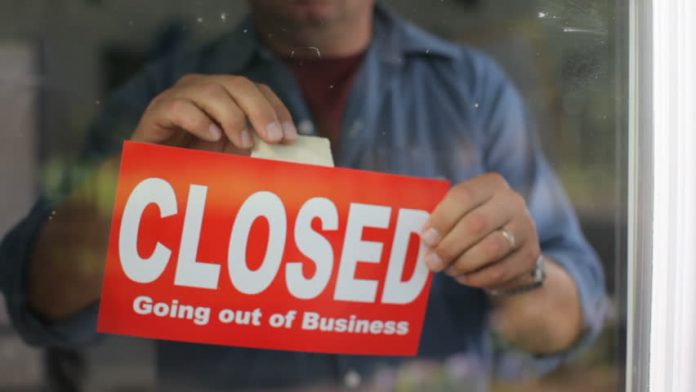 For years Reputation.com has been the leader in the online reputation management industry.
Having raised over $87M from marquee venture capitalists such as Bessemer Venture Partners, August Capital, and Ascension Ventures, many have expected big things from Reputation.com.
A quick search of the company pulls up this review on Glassdoor, where a current employee claims that Reputation.com's new CEO, Shrey Bhatia, and the head of HR, have left the company and claims that "The ship is about to sink":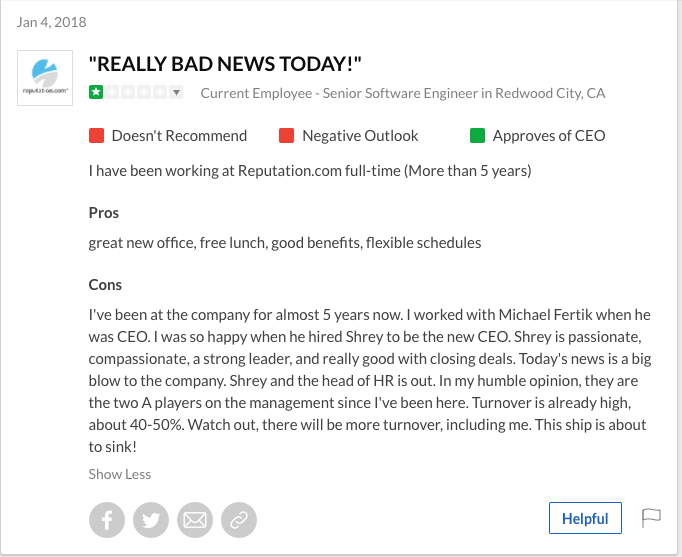 A look at the industry
Taking a look at the reputation management industry, to date there has yet to be a successful exit:
Reputation.com – reportedly is going out of business.  UPDATE 1-26-18:  according to Reputation.com, the company is growing faster than ever before and the reviews online are not representative of the company's success.   However, Reputation.com did confirm that their CEO has left the company.
Brand.com – went out of business.
BrandYourself – has raised much less capital than Reputation.com, however no sign of an exit.