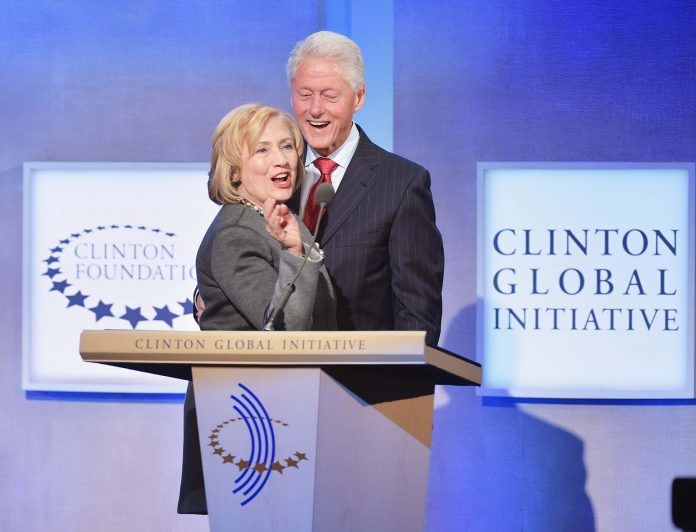 Recent coverage from Fox News affirms that the Justice Department is currently investigating the Clinton Foundation.
Why is the DOJ Probing the Clinton Foundation?
The Department of Justice is investigating the Clinton Foundation to unearth any potential pay-to-play dealings which occurred during Hillary Clinton's time as Secretary of State. The probe is also examining whether or not the Clintons breached tax regulations or exchanged political/personal favors in exchange for donations. Many anonymous witnesses have moreover claimed that a connection exists between Clinton donations and government favors.
However, a Clinton Foundation spokesperson Craig Minassian denies any and all allegations of wrongdoing:
"Time after time, the Clinton Foundation has been subjected to politically motivated allegations, and time after time these allegations [were] proven false. None of this has made us waver in our mission to help people."
Nick Merrill, a Clinton spokesman, moreover cited the DOJ's investigation as a "distraction" against the alleged improprieties of President Trump:
"The goal is to distract from the indictments, guilty pleas, and accusations of treason from Trump's own people at the expense of our justice system's integrity. It's disgraceful, and should be concerning to all Americans."
Controversy Surrounding the Clinton Foundation
Firstly, the Justice Department's probe is one of many controversies surrounding the Clinton Foundation. The Uranium One scandal, donations from foreign governments, and other allegations of wrongdoing have led many people to believe the Clinton Foundation is as corrupt as the day is long.
The DOJ's investigation also relates to findings from the Judicial Watch. The conservative watch group states that Huma Abedin's emails showed that the Clinton Foundation received favors from the State Department.
Currently, news of the Clinton Foundation probe is making the rounds on social media. Many conservatives are praising Attorney General Jeff Sessions for the investigation. Yet, for quite some time, Sessions was criticized by conservative voters for his seeming inaction. However, the Justice Department's probe has caused right leaning Americans to affirm that Sessions was simply working in silence for the past year.
Finally Americans have weighed in with their opinions via social media:
The Clinton Foundation is as corrupt as the day is long.

— Gabrielle Seunagal (@ClassySnobbb) January 5, 2018
Does anyone else find it strange that the Department of Justice is investigating Hillary's emails AND the Clinton Foundation & there was a fire at her house yesterday? #FridayFeeling #ClintonFoundation

— #ThePersistence (@ScottPresler) January 5, 2018
Funny how the Clinton Foundation is under FBI investigation AGAIN, and Dems are losing their minds.

This is what you get for starting phony investigations to "get" Trump.

Unfortunately for you, the Clintons actually committed crimes. Trump didn't.

— Collin Rugg (@CollinRugg) January 5, 2018
The Justice Department's investigation of the Clinton Foundation is ongoing. Therefore, additional reports will follow as new developments arise.