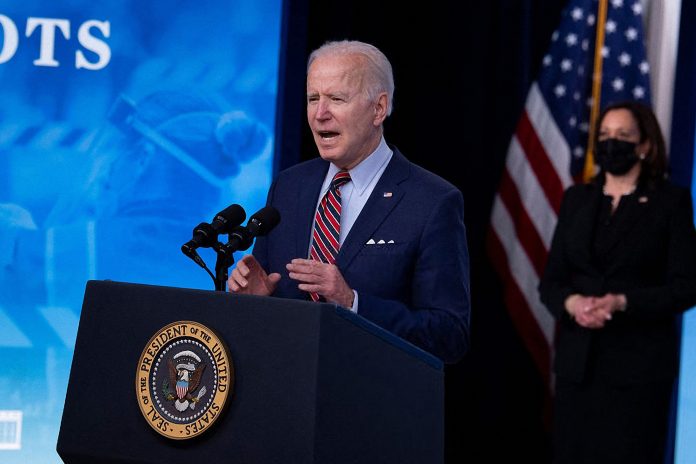 President Biden is facing a litany of problems, each of them stemming from the poor choices he's made since becoming president.
Right now, the Federal Appeals Court has an ongoing halt on the COVID vaccine order Biden implemented for businesses that have hired 100+ staffers. The Federal Appeals Court described Biden's edict as overly broad and at odds with various statutory and constitutional issues.
Furthermore, the Occupational Safety and Health Administration remains barred from taking additional action regarding this mandate until the court further rules. On top of this, Biden's facing terrible poll numbers.
Many Americans believe Biden is failing to focus on issues that matter. Independents and Democrats also remain increasingly disillusioned with the job Biden is doing.
Over the weekend, however, reports broke that Biden may sit out the 2024 presidential election.
The possibility of Biden not running for another term
Recent surveys in the last few weeks are not good for Biden. One of them shows a plurality of Democrats aren't too keen on the incumbent president being their nominee in 2024.
It gets more fascinating, however. During a recent interview with the New York Times, former Democrat Sen. Chris Dodd declared it is possible for Biden to not seek a second term.
The former lawmaker explained he would like to see the 46th president seek another stint in office; however, Dodd also acknowledged this "might not" be how things shake out.
A considerable number of Americans are eager for Biden to be out of the White House. News of the 46th president possibly not seeking a second term is welcomed by Americans with this perspective.
Who would Democrats run in 2024?
If Biden chooses not to run for re-election in 2024, this leaves a clear vacancy. Right now, the most likely candidate to seek the presidency is current Vice President Kamala Harris.
However, this may not yield the results Democrats are looking for. At this time, the vice president's approval ratings are beneath her boss's. Harris isn't winning over the American public, either.
At the end of the day, only time is going to reveal whether Biden runs for another term. However, regardless of who the Democrats nominate in 2024, Republicans are hard at work to take back the White House during the next election.