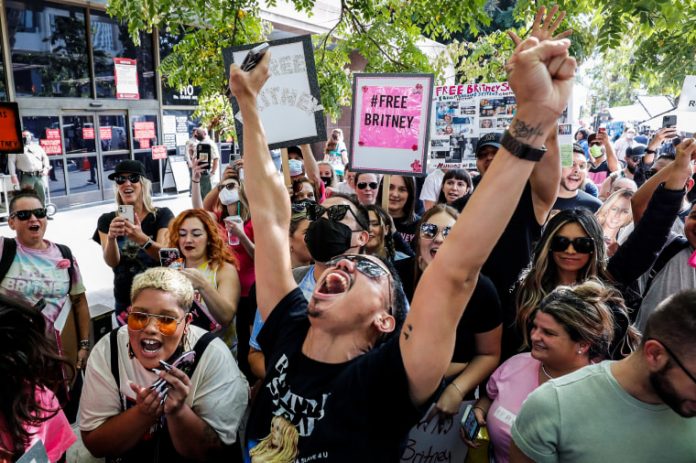 Superstar Britney Spears is officially free. The 39-year-old singer has been living in conservatorship for 13 years. All her finances and activities have been tightly controlled by her father, Jamie Spears, and a business manager, Tri Star.
Britney's multimillion-dollar estate has been estimated at only 60 million. But she has done world tours, a residency in Vegas, and many high-profile TV performances. She also has real estate and cosmetic interests. Her estate does not seem to have prospered during the time that others were in charge. Jamie Spears, Lou Taylor, and some high-profile attorneys have all made multi-millions for their role in controlling Britney's fortune.
Her dad was removed in late September and replaced by certified public accountant John Zabel. He will stay on to ensure a smooth transition in Britney's finances. 
Judge Brenda Penny terminated the legal arrangement during a Friday afternoon hearing. And it effectively restores all Britney's civil rights that were taken away in 2008.