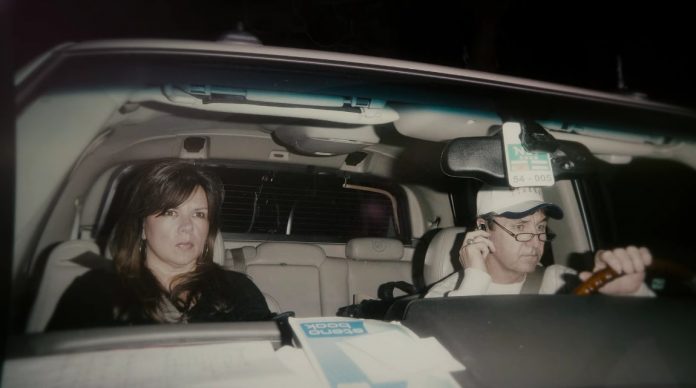 Lou Taylor and her company Tri Star Sports and Entertainment Group don't want to turn over financial records. From 2008 to 2019, Tri Star was Britney Spears appointed business manager.
During that time Britney was in a court-mandated conservatorship. And her dad, Jamie Spears, as conservator, hired the company. Both Jamie and Lou Taylor's firm are alleged to have given themselves salaries and a percentage of Britneys' contracts.
The superstar has a new attorney and her conservatorship is winding down. Attorney Mathew Rosengart is requesting the total amount of fees Tri Star has received since 2008.
Jamie Spears has since been suspended as conservator. 
Rosengart wants it understood that Jamie will still be held accountable for his alleged actions even though he finally agreed to end the conservatorship.
"It is of no moment, presently, whether Mr. Spears' reversal was motivated by a desire to bolster his reputation or to avoid his deposition or responding to the outstanding discovery served on him in August," Matthew stressed.
Six weeks ago Rosengart made official requests for the records, through the court. And last week he sent a letter to Lou Taylor repeating his demand for the documents. He's making it clear that he's investigating how Lou Taylor's company was running Britney's life and exactly how much that cost her.
He says, "Tri Star's ongoing failure to answer this question speaks volumes and leads to the unfortunate and inexorable conclusion that Tri Star has much to hide."
Tri Star denies wrongdoing
From 2008 to 2013 Britney was one of the busiest entertainers on the planet. She was also under tight restrictions of a conservatorship run by her father and Tri-Star. 
She did world tours, a residency in Vegas, and appeared on high-profile television shows. The assumption is that she made hundreds of millions of dollars.
Now some sources said to be familiar with her finances believe Britney's net worth, estimated at $60 million, should be 2 to 3 times more than that.
Rosengart is not just concerned about finances. He's also looking into allegations that Tri Star played a role in spying on Britney. A recent NY Times documentary reported that the singer's phones were cloned. And that a listening device was placed in her bedroom.
The wiretapping claims were made by an ex-employee of LA-based Black Box  Security, who allegedly has thousands of hours of recordings. Britney's attorney claims that there is more than enough evidence to warrant a deep dive into all Tri Star documents.
Taylor's company filed a response to Rosengart in court documents. Attached was also denial from Robin Greenhill, Taylor's right-hand woman, that the company was ever involved in bugging Britney.
A hearing is scheduled for November 12th. And it is widely anticipated that the singer's conservatorship will be terminated.