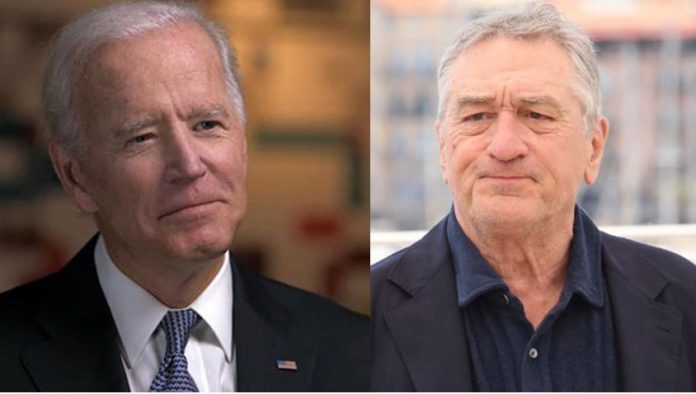 Former Vice President Joe Biden and actor Robert De Niro are the latest targets of mail bombs this week.
On Thursday, law enforcement officials intercepted two suspicious packages addressed to Biden in Delaware and one for De Niro in New York.
The three packages contain explosive devices, similar to those sent to former President Barack Obama, former State Secretary Hillary, CNN and other prominent personalities.
So far, authorities intercepted ten mail bombs. They are investigating where the components of the explosive devices were purchased. It is critical for them to find the store as they may be able to obtain clues to identify those responsible.
Each of the explosive devices were made from PVC pipe and packed with a battery power source, broken glass as potential shrapnel, digital clock, white powder, and wiring for detonation.
It is noteworthy that all of the targets of mail bombs are Democrats and strong critics of President Donald Trump.
Former CIA Director tells Trump to "act Presidential"
Yesterday, Trump condemned the attempted violent attacks on Democrats. He called the sending of mail bomb "despicable act of justice."  The president said "acts or threats of political violence of any kind have no place in the United States of America." He also called for unity.
In a tweet this morning, Trump blamed the media for the anger and hate in the society. He wrote, "A very big part of the Anger we see today in our society is caused by the purposely false and inaccurate reporting of the Mainstream Media that I refer to as Fake News. It has gotten so bad and hateful that it is beyond description. Mainstream Media must clean up its act, FAST!"
Former Director John Brennan, one of the targets of the mail bomb, slammed Trump. He tweeted, "Stop blaming others. Look in the mirror. Your inflammatory rhetoric, insults, lies, & encouragement of physical violence are disgraceful. Clean up your act….try to act Presidential. The American people deserve much better. BTW, your critics will not be intimidated into silence."
Meanwhile, New York Governor Andrew Cuomo said Trump spoke to him about the ongoing investigation into the mail bombs.
Trump promised Cuomo "full support" for law enforcement, investigation
During an interview with CNN's Brooke Baldwin, Cuomo said the president "pledged full support from all federal authorities." The governor added that he told Trump that the state of New York and the federal government are working well together on the matter.
When asked about Trump's rhetoric, Cuomo said they didn't talk about it. His conversation with the president was "only about law enforcement and the investigation."
However, the governor went on to say, "Yes, the President's rhetoric is inflammatory, it's hot. He uses really vulgar expressions at times and that has an effect… He's President of the United States and he has thousands of people listening to him and that position of power…When that position of power is spewing hateful rhetoric; that has an effect."
On Wednesday, Cuomo increased the security at vital infrastructures across the state. He deployed 100 additional National Guard soldiers and ordered state law enforcement to double security at airports, bridges, mass transit systems, and tunnels and other critical assets.