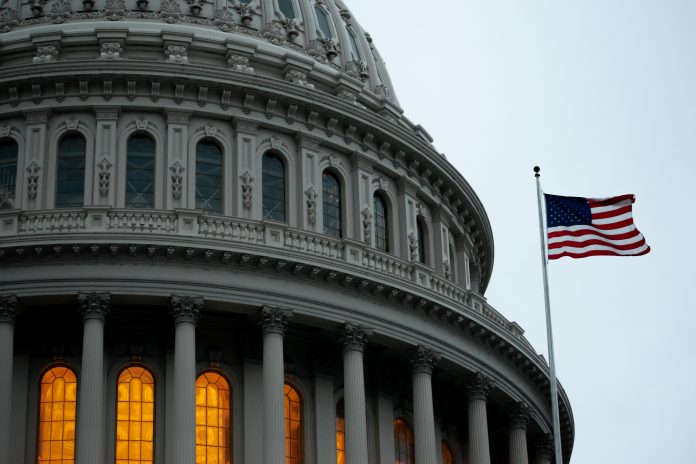 Ever since Democrats gained control of the federal government following the 2020 presidential election, there's been quite an uproar about the filibuster. Democrats began trashing the filibuster and claiming it's a supposedly racist relic standing in the way of real change.
The problem for Democrats, however, is a) this argument doesn't hold water and b) they don't have the votes to end the filibuster. When former President Trump and Republicans controlled the federal government, Democrats repeatedly filibustered.
Here's the bottom line: Democrats never had any qualms with the filibuster until it ceased to work to their advantage. During a town hall on Thursday night, President Biden essentially went all in on ending the Senate filibuster.
Biden's latest ramblings on the congressional filibuster
The Democrat president clearly professed his support to "fundamentally alter" what America now knows as the filibuster. In a nutshell, Biden stated this is necessary to get various leftist bills through Congress and onto his desk to be signed into law.
Psaki tells @weijia that Pres. Biden will have more to say about the filibuster "in the coming weeks," after he said in a televised town hall that he would be open to eliminating it to pass voting rights legislation

"Not getting voting rights done is not an option," she says pic.twitter.com/ZKVGyKDDsO

— CBS News (@CBSNews) October 22, 2021
After additional ramblings, the 46th president clearly declared he is open to "[ending] the filibuster." These remarks about the filibuster came during the same town hall where Biden mocked Americans who oppose vaccine mandates on the basis of freedom.
The president furthermore declared police officers and other first responders who fail to comply with COVID vaccine mandates ought to lose their jobs.
Backlash from the political right
As many people might imagine, Biden took immense heat from conservatives, Republicans, and other right-wingers. These groups of Americans hit Biden for calling to end the filibuster in order to get his way.
However, as previously noted, Biden doesn't have the votes to do this and neither do progressive Democrats. All 50 Republican senators are opposed to ending the filibuster. The same story also rings true for two Democrat senators: moderates Joe Manchin and Kyrsten Sinema.
Joe Biden once preached unity but now he and his party are willing to change the rules and discard the filibuster because they aren't getting their way.

There's nothing unifying about that.

— Nikki Haley (@NikkiHaley) October 22, 2021
With 52 senators refusing to vote in favor of ending the filibuster, it is not going anywhere. Amid criticism over Biden's filibuster remarks, he also took heat for comments about vaccine mandates.
Many conservatives noted an unfortunate reality. The same people lauded as heroes last year are the ones Biden and Democrats want cast aside if they don't take the COVID vaccine. In many Americans' views, this is personally cruel and fiscally destructive to the economy.