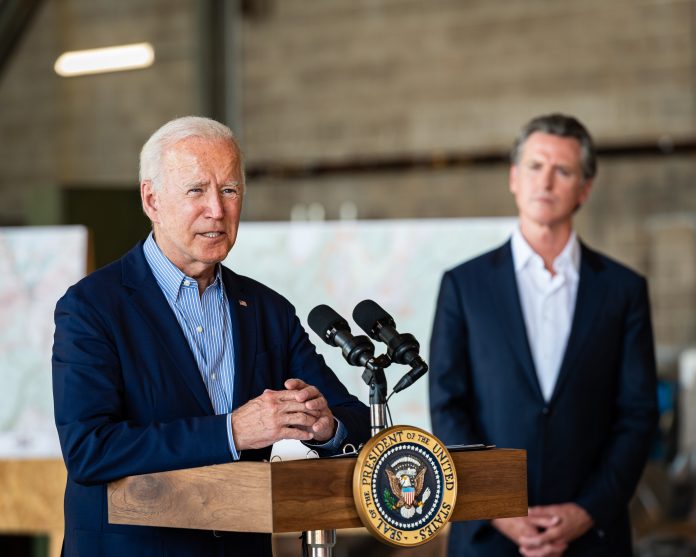 Democrats truly put in the work to get Biden elected as the 46th president of the United States. However, less than nine months into the Biden presidency, there's been one serious problem after the other.
Biden is currently under fire over the ways in which he's abandoned the country's southern border to crime and chaos. That's not to mention the multiple issues that arose from the president's chosen method of having U.S. troops leave Afghanistan.
Right now, Democrats are working to ensure they don't lose to Republicans during the 2022 midterm elections. However, Biden himself is the one ironically making this most challenging for Democrats.
Biden's negative impact on Democrats in the midterms
There are multiple battleground states across the country; these states will play a significant role in determining which party wins next year's congressional races.
With that in mind, battleground states like Michigan, Iowa, and Virginia are each places where Biden is doing poorly. In Iowa, a recent poll confirmed that more than six in ten residents who live there do not approve of the president.
This doesn't bode well for Democrats. Biden is their president. He represents the Democrat Party's platform. If battleground state residents don't favor the job of the current president, it's not likely they'll vote for his reinforcements in the House and Senate.
Biden's negative impact on Democrats in the midterms likewise extends to Independent voters. Polls over the past month confirm that Biden's job performance has alienated considerable amount of Independent voters.
GOP victories on the horizon?
There's no denying that the Democrat Party is in the middle of crashing and burning. However, for Republicans, the story is very different.
Throughout 2021, multiple surveys indicated that Republicans have a very strong possibility of winning the House of Representatives back from Democrats next year. These surveys come on top of redistricting changes that favor Republicans.
Then, to top it all off, there are historical patterns at play. Typically the party that controls the White House does not fare well in the midterms. Therefore, there is a very real possibility that the 2022 midterms result in a massive red wave.