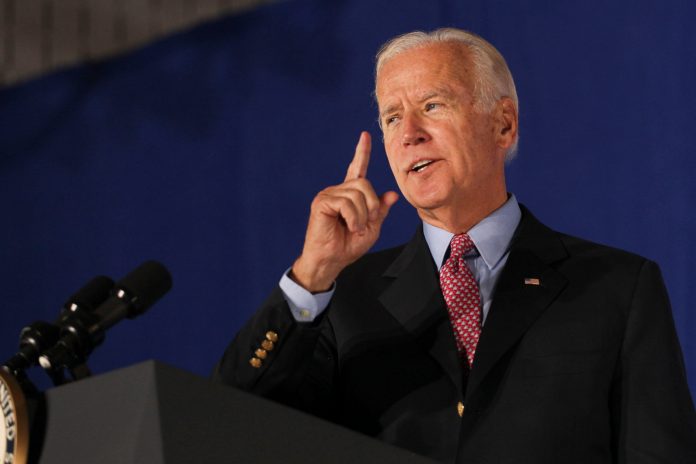 The Biden administration, for months, has tried to duck and dodge the crisis the 46th president created at the southern border. When Trump left office in January, the border was fine. Only when Biden began striking down Trump's immigration policies did issues arise.
Fast forward to present day and the situation at the U.S.-Mexico border is unimaginably dire. Illegal immigrants are living in third-world conditions under a Texas bridge; meanwhile, thousands of migrants are being flown and dropped off in different American cities.
What is happening with the southern border right now is a disaster. It's not feasible and Republicans are really coming after President Biden over this.
Holding the president's feet to the fire
Earlier this week, the Biden administration was questioned on the last time the president made a trip to the southern border. The White House, via press secretary Jen Psaki, did not have a concrete date and time. Instead, Psaki told media reporters she needed to review documentation to learn of Biden's border visits.
However, the Republican National Committee did some digging. According to the RNC, they couldn't locate a single time Biden went to the southern border in the past decade. Meanwhile, Biden didn't hesitate to fly over to California to save Gavin Newsom from suffering a recall as governor.
Meanwhile, 26 Republican governors are seeking a meeting with the 46th president. GOP governors conveyed their interest in convening with Biden via a written letter. This letter informs that due to the federal government's inaction, states have individually had to attempt to fix the border crisis.
However, upholding the laws of the land regarding immigration is Biden's job as president. Republicans also reminded the president of this as well before concluding their letter.
Articles of impeachment against Biden
Several Republican lawmakers have brought articles of impeachment against the current president. The reality is that the border crisis isn't even the only matter that warrants Biden's impeachment and exit from office.
Biden's hasty pullout in Afghanistan led to U.S. servicemembers dying and American citizens getting stranded. The withdrawal likewise caused the Taliban to make a comeback. All of this got worse due to Biden's botched drone strike; the Biden administration claimed this drone strike took out ISIS-K terrorists.
Although, news later broke that the drone strike murdered Afghans and defenseless children. However, Biden has not backed down from his claim that his management of Afghanistan engendered success.