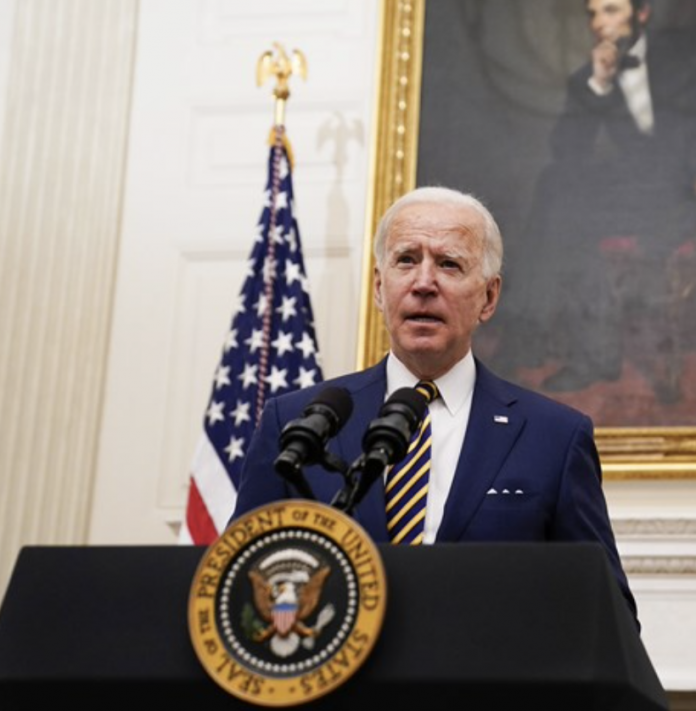 On Monday afternoon, Joe Biden sat down for a meeting with ten Republican senators. Joined by Kamala Harris, the Democrat president's meeting with GOP congressmembers arrived after a request from the right-wing senators.
The meeting between the president and Republican senators centered around Biden's coronavirus spending package. Biden's package amounts to $1.9 trillion and includes non-COVID-19-related measures; some of these measures constitute a $15 federal minimum wage and bailouts for Democrat-controlled states.
During Monday's meeting, Republican senators presented an alternative package worth $600 billion and containing more targeted relief provisions. Biden and congressional Republicans did not reach an agreement on a spending package.
Moreover, since the 46th president's meeting with GOP senators, he's called upon Democrats in Congress to expedite his $1.9 trillion spending package.
Ramming the spending package through Congress
After Biden's meeting with the Republican senators, he and Treasury Secretary Janet Yellen convened with left-wing senators. All parties involved subsequently rejected Republicans' proposed $600 billion spending package as too small.
Hence, Biden is calling for Democrats in Congress to expedite his original package. This is also in keeping with the White House's remarks after the Biden-Senate Republicans Monday meeting. White House press secretary Jen Psaki stated that the 46th president wouldn't slow down work on a package, despite reaching "areas of agreement" with GOP senators.
Biden's calls for congressional Democrats to expedite his $1.9 trillion package arrive as left-wing lawmakers take full advantage of their slim majorities.
Shutting out Republicans
The GOP's lack of majority in both the House and the Senate places Republicans at a unique disadvantage. With Democrats controlling both congressional chambers and the White House, bypassing Republicans is no tough feat.
Democrats like Bernie Sanders, Chuck Schumer, and others have professed they don't require GOP votes to pass Biden's legislation. Getting the go-ahead from the Democrat president has already emboldened leftist lawmakers who intend to take full advantage of their majorities.
In 2022, the Republican Party will have a chance to take back the House, the Senate, or both. Once the GOP regains the majority in at least one of two congressional bodies, leveling the playing field will become much easier for the right.