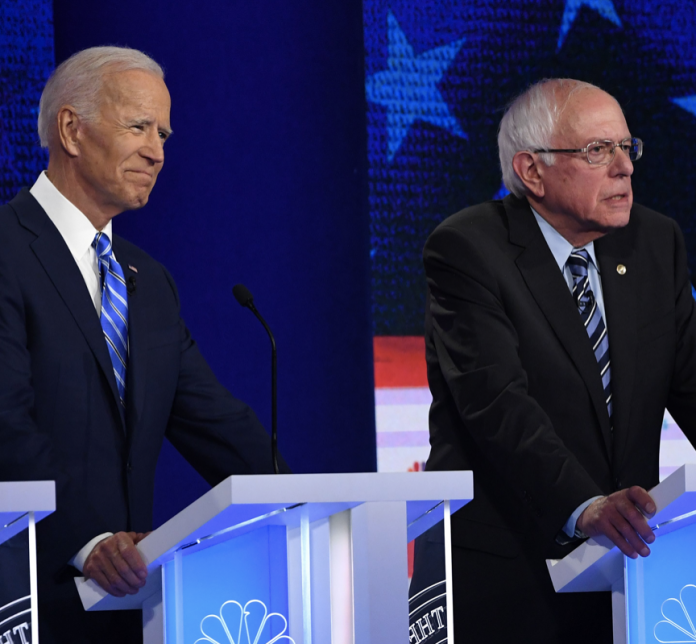 2020 Democrats each maintain that healthcare in America is in need of reform. However, candidates on the left-wing harbor some different ideas on the proper reform. Contenders like Elizabeth Warren and Bernie Sanders are in favor of Medicare-for-All. Joe Biden, on the other hand, supports the restoration of Obamacare.
During the third Democrat debate, candidates sparred with one another regarding the appopriate healthcare measures. The back-and-forth continued after the debate also, with Biden and Sanders taking shots at one another on their individual campaign trails.
The Fight over Medicare-for-All vs. Obamacare 2.0
The candidates' arguments for and against both Medicare-for-All and Obamacare 2.0 are very transparent. Biden maintains that Medicare-for-All is too expensive and unrealistic in its promises. Sanders, by contrast, believes that Obamacare 2.0 will fail to cover all Americans. The self-proclaimed Democratic-socialist is also very critical of what he views as insurance companies profiting off the sickness of individuals.
On Friday, both candidates stated their positions and slammed the other. During Biden's time in Houston, he stated that while Warren and Sanders are well-intentioned in their Medicare-for-All support, they're ultimately misguided; Biden then cited the costs of Medicare-for-All as most problematic.
In the words of the former vice president:
"It's going to cost over $3.4 trillion dollars a year just to fund Medicare. $3.4 trillion a year. That is twice the entire federal budget save interest on the debt. So how do you do that without raising taxes? There's not enough taxes to cut — eliminate tax breaks for the wealthy — there's not enough out there to get you there!"
Obamacare was a huge step forward—providing protections to over 100 million Americans with pre-existing conditions. We can't stop there. As president, I'll protect & build on Obamacare to ensure every American has the peace of mind that comes with quality, affordable health care.

— Joe Biden (@JoeBiden) September 14, 2019
Sanders spent time in Nevada on Friday and had his own choice words for Biden. In essence, Sanders hit Biden for "dishonest attacks" and loving the "insurance industry and the outrageously high premiums, co-payments and out-of-pocket expenses they charge us."
He then concluded his remarks by stating that the majority of Americans oppose expensive premiums, costly deductables, and high fees for prescription drug prices.
Criticism of Both Plans
Both Medicare-for-All and Obamacare have faced backlash from the right-wing. Conservatives overwhelmingly believe that neither plans are in the best interests of Americans. The right-wing maintains that increasing government's role in healthcare does not benefit the individuals who Democrats profess to be fighting for.