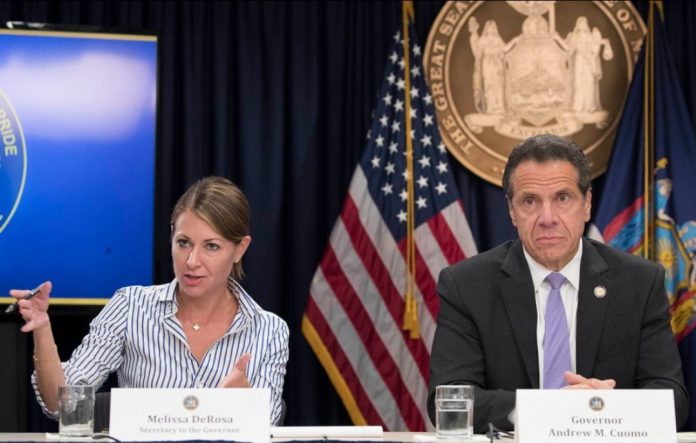 As New York's Gov Andrew Cuomo (D-NY) deals with the backlash of his COVID-19 scandal, Secretary to the Gov, Melissa DeRosa, is moving up in political ranks.
Newly tapped as President Joe Biden's pick to serve as COVID advisor, which has brought backlash from Rep. Nicole Malliotakis (R-NY).
Malliotakis issued a letter Friday to the Biden administration highlighting the conflict of interest in DeRosa's appointment.
Melissa DeRosa's Concerning Connections to NY Politics
Top aide DeRosa, worked closely with Gov Cuomo for nearly a decade. Moreover, Melissa DeRosa acted as chief of staff for now-disgraced alleged sexual predator, NY State Attorney General Eric Schneiderman.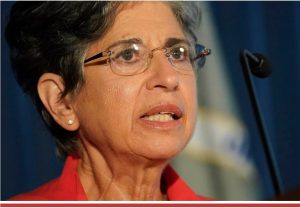 Melissa DeRosa is the daughter of former Cuomo Secretary for Appointments Maureen DeRosa and Albany Lobbyist Giorgio DeRosa. Mr. DeRosa has spearheaded special interests for Big Pharma and provided influence on behalf of the Oil and Fuel industry. Being the daughter of this NY power couple, it seems young Melissa is no stranger to Gov Cuomo's expectations.
DeRosa is also the daughter-in-law of Southern District US Attorney Audrey Strauss.
Rep Malliotakis discussed serious concerns over this appointment and brought the potential for a major scandal to light. "The irony here is that this woman actually was appointed by the Biden administration to serve as an adviser for COVID."
"So that's the letter I issued yesterday to the Biden administration saying that, look, you can't have somebody who you know admitted to knowing of a cover-up and possibly participated — most likely participated in that cover-up — advising your administration on COVID policy. You can't have somebody who took part in the decision to issue the executive order that led to 15,000 deaths in nursing homes advising your administration on COVID if you want to be taken seriously," the New York lawmaker said.
Mishandling COVID by the Cuomo Administration
Malliotakis reviewed the nursing home scandal which continues to plague the Cuomo administration. She explained the decision to send the elderly back to nursing homes was to "preserve hospital capacity," despite former President Donald J Trump sending the Naval hospital ship USNS Comfort to mitigate potential overflow. Likewise, military constructed field hospitals like the Javits Center field hospital.
The 1,000-bed USNS Comfort, for example, departed the city after one month, treating just 182 patients.
"And we've been asking the questions. How many people have you put in these nursing homes that were positive, and how many people died in these nursing homes as a result?" she said, noting that she called for a federal investigation in May. The Department of Justice, she said, initiated an inquiry months later.
"In October, the Cuomo administration investigation was made public and now we're learning … more and more about exactly what took place," she said, mentioning New York Attorney General Letitia James's report that found that the administration underreported deaths that occurred in nursing homes by an estimated 50 percent. The report showed Cuomo's administration underreported the number of positive patients admitted to the nursing homes by 40 percent.
Malliotakis continued, "This week the public discovered DeRosa admitted the administration covered up the true figures 'because they were afraid of prosecutors.'"
"Thousands of individuals died, and now we're learning that the number close to 15,000 who died in nursing homes," she said, adding that they want the governor "to be held accountable" and have been urging the DOJ to continue the investigation.
Concerns Over Investigation Integrity
"We don't want any interference from the Biden administration. We want to make sure that the investigation is conducted independently. And you know, perhaps this leads to criminal prosecutions. Whatever it leads to, you know, we want to make sure that at least there are answers for these families that lost their loved ones. We want justice served," she said.
DeRosa's promotion leads to questionable influence over data necessary to safely re-opening the country. Moreover, garnering public trust is crucial at this time. Promoting an alleged co-conspirator will only deepen the mistrust from the public. Appointing a bipartisan, non-politically entrenched individual may help to quell public health concerns.