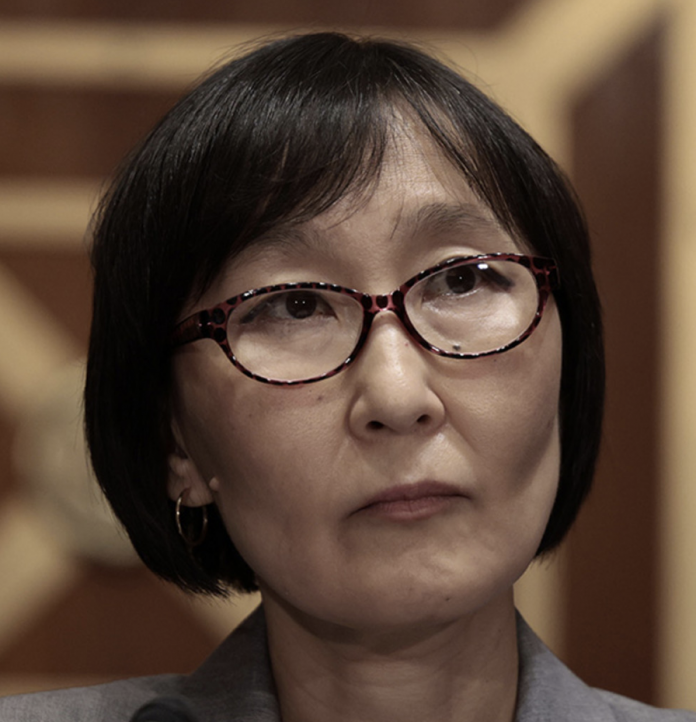 Elections matter a great deal, as more and more Americans are learning every single day. The people in charge of different areas of government have immense influence and power; this is especially the case when it comes to nominating various individuals to different positions.
There is no better example of this than Saule Omarova, President Biden's recent nominee for Comptroller of the Currency. Omarova has expressed her interest in witnessing America's oil and gas industry fail in order to push back against climate change.
She's also called to destroy private banking in America. Yet, in spite of these comments, the White House continues to double down on its support of her.
Despite the support from the Biden administration, multiple senators (Republicans and even some Democrats) have expressed reservations about confirming Omarova to head the Office of Comptroller of the Currency.
On Friday, Florida GOP Sen. Marco Rubio made his issues with Omarova's nomination very clear.
The problem with Biden's nominee
Earlier today, the Florida senator called out the horrendous policies supported by Biden's nominee. Rubio declared that an individual who seeks to eradicate private banking, shut down America's energy sector, etc., shouldn't serve as Comptroller of the Currency.
He isn't the only one with this perspective. Pennsylvania GOP Sen. Pat Toomey also had similar concerns about Omarova. The Republican lawmaker declared after privately conversing with Biden's nominee, her goals for the U.S. economy are tantamount to a "socialist manifesto."
Omarova has declared during hearings she is not a communist. However, the policies she supports speak a different narrative. What's certain, though, is her views on the economy are not in keeping with a capitalist structure in the United States.
Republican voters have echoed some concerns of conservative senators. The nominee's views on private banking and the oil and gas sector are, in the minds of many voters, grounds for her disqualification already.
Will she receive the necessary confirmation?
Republican senators are clearly united against Omarova's confirmation to head the Office of Comptroller of the Currency. However, some Democrat senators, such as Jon Tester and Joe Manchin, openly expressed reservations as well.
Currently the Senate is under a 50/50 partisan divide. Therefore, if even one Democrat joins Republicans in opposing Omarova's nomination, she will not become Comptroller of the Currency.