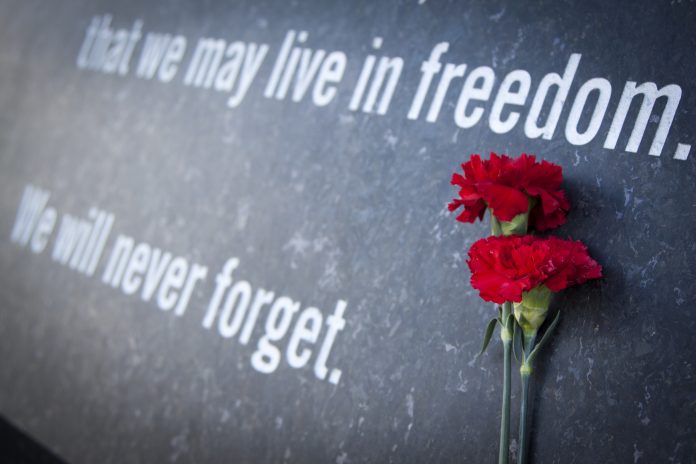 Saturday marked the two-decade anniversary of the haunting 9/11 attacks. Americans, first responders, and others bravely fought to stop the terrorists and save as many lives as possible.
The impacts of 9/11 on Americans, loved ones of those who perished due to the attacks, and the country as a whole cannot be understated. Across the nation, various businesses and individuals created different tributes in honor of those who sacrificed.
However, on the two-decade anniversary of 9/11, America is forced to deal with broken leadership from a feckless president. This is something that the nation couldn't help but make note of yesterday.
The gravity of having Biden as president on 9/11's 20th anniversary
As president, Biden's made sure that the United States is significantly less safe and more open to another terrorist attack.
In fact, due to the stunt Biden pulled in Afghanistan, Islamic extremism is back in power overseas; our enemies furthermore have access to American weapons and they have the breeding ground to plan yet another attack.
This cannot go unmentioned. As a matter of fact, Judge Jeanine Pirro called out this unfortunate reality during her opening statements on Fox News. Pirro explained that because of Biden putting leftist politics above the security and wellbeing of America, the nation remains more vulnerable.
Pirro also shined light on the fact that the Democrat president's approval rating has fallen to the record low of just 39%.
Disgraceful conduct from Biden on 9/11
As one would expect, Biden couldn't manage to hold himself together on the two-decade anniversary of 9/11. Instead, the president released a video blasting Americans who spoke against radical Islamic terrorism post-9/11.
At an event meant to honor the fallen on 9/11, Biden also pulled down his face mask to aggressively scream at someone. Multiple photographers caught this moment on camera; it served as terrible optics and also an accurate presentation of where this president is mentally.
Sadly, Biden has made no moves to indicate that the security of America is of interest to him. This is why the president plays nice with the Taliban, yet shouts at Republican governors and unvaccinated Americans.
The writing on the wall is about as clear as it gets.