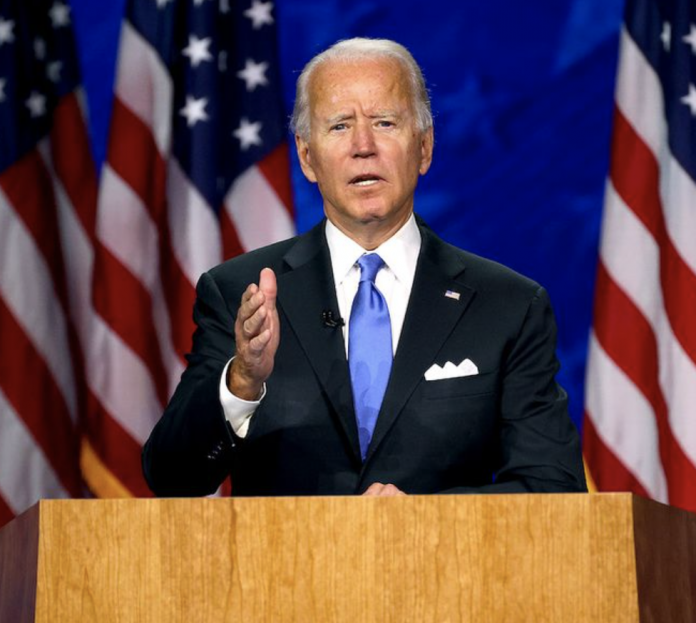 As time passes, controversies, debates, and more regarding the Biden administration are swarming. Republicans continue to slam the current president for the decisions he's made on jobs, energy independence, the Southern border, and more. Even some Independent voters are not fully on board with the direction of the Biden administration.
Over the past several months of Biden's presidency, the left-leaning press has worked hard to sing his praises. However, it turns out that media accolades can only go so far. According to a new poll, Biden's presidential approval rating now rests below 50%.
What Americans really think about President Biden
The latest poll from Trafalgar Group paints a very different image of Biden than what his supporters in the media want projected. The most recent findings show that just 48.3% of the country approves of Biden; meanwhile, 47.5% stated that they are not supportive of the president's job thus far.
One significant factor in this latest approval rating is the Southern border crisis. Democrats and Republicans alike have called for Biden to act on the border; there is also bipartisan support for Vice President Harris visiting the Southern border, however, sources close to Harris state that she has no plans of seeing the border anytime soon.
The disastrous jobs report from April 2021 also serves as another blow to the Biden administration. The dismal numbers from last month furthermore come amid an ongoing labor shortage. Many critics of the Biden administration believe the president is contributing to the aforementioned shortage with ongoing unemployment benefits.
Finally, amid gas shortages, Biden remains under renewed fire from the GOP for canceling the Keystone pipeline four months prior.
The element of infrastructure
At this time, President Biden is working to reach a deal with Republican lawmakers on an infrastructure package. During this month alone, the president and vice president have engaged in multiple meetings with bipartisan lawmakers; Biden even claims that he wants to reach a deal on infrastructure before next month gets here.
Republicans, meanwhile, claim that there is a ways to go before an agreement on an infrastructure bill arrives. GOP lawmakers maintain that they will not acquiesce to leftists' agenda to drive up taxes on the American public. At this time, however, Biden remains supportive of numerous tax increases.