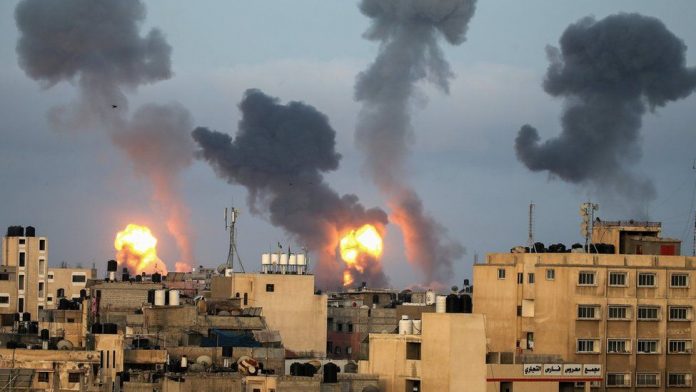 The Iron Dome Isreal's air defense rocket shield system is playing a key role in the current violence between Palestine and Israel. It is being tested like never before.
The violence between the Hamas militant group in the Gaza strip and the Israeli Defense Force (IDF) has escalated over the last weeks. It is spilling over on civilians and is worse than it's been in over a decade. And experts say it may soon be erupting into full-scale war as neither side is backing down.
So far, in the last few weeks, over 200 people, including 31 children, have died in Gaza. According to the Palestinian Ministry of Health, 1400 people have also been injured.
Meanwhile, 17  people, including a soldier and a 6-year-old, were killed in Israel. More than 523 others have also been wounded, the IDF reports. 
The IDF has hit a record number of targets in the Strip since the beginning of what Isreal has named the Operation Guardian of the Walls. 
It has been estimated that at least 3,200 rockets have been launched toward Israel, about 460 of which fell short and landed within the Strip. The Iron Dome defense system has shot down 85 to 90% of the missiles.