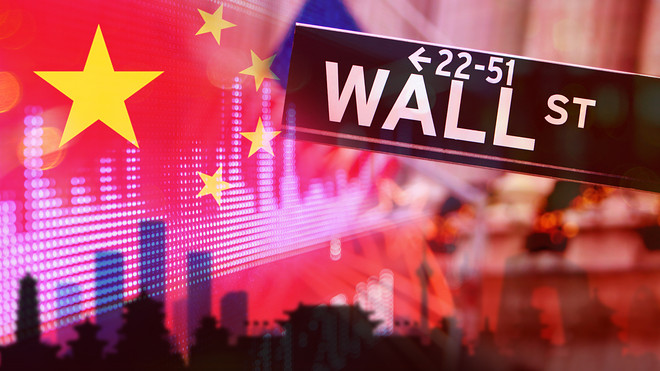 The House of Representatives voted unanimously to approve a bill that could result in the delisting of hundreds of Chinese companies from U.S. stock exchanges. The same bill passed the Senate unanimously earlier this year, so it now heads to President Donald Trump's desk.
Lawmakers vote to delist Chinese companies
Trump is expected to sign the bill into law. According to CNBC, the Holding Foreign Companies Accountable Act delists the securities of foreign companies from U.S. stock exchanges if they do not comply with the audit requirements from the U.S. Public Accounting Oversight Board for three consecutive years.
Although that law would apply to companies from every country, the bill's sponsors designed it to target Chinese companies that are listed in the U.S. Legislation that takes a harder line on the practices of Chinese companies often pass through Congress with sizable margins. Democrats and Republicans alike are in favor of Trump's hard-line against China.
U.S. investors hurt by Chinese frauds
Senator Chris Van Hollen, a Democrat who co-authored the bill with Republican Senator John Kennedy, issued a statement saying that investors in the U.S. "have been cheated out of their money after investing in seemingly-legitimate Chinese companies that are not held to the same standards as other publicly listed companies."
The statement applies to the many Chinese companies that have been targeted by short-sellers who found them to be frauds and targeted them in activist campaigns to reveal their unethical business practices. Some examples of Chinese companies that have been targeted by short-sellers with fraud allegations include Luckin Coffee, China Metal Resources, Kandi Technologies Group, and Nano-X Imaging. One of the reasons there are so many questions about the financials of Chinese companies is because they don't comply with audit requirements.
What the bill means for investors and companies
While the bill that could delist many Chinese companies is designed to protect U.S. investors, it comes up short of this and doesn't really restrict potentially fraudulent companies' access to capital. The Wall Street Journal notes that such companies could simply rely more heavily on Hong Kong investors through the Hong Kong Stock Connect Channels. The Journal argues that there's little indication that such companies would be damaged or restrained if they had to rely on investors in Hong Kong more.
Barron's notes that many strategists are advising investors to increase their allocations to China because the nation's economy is further along in its recovery from the COVID-19 pandemic. Managers of emerging market funds have already been preparing for the bill that could delist Chinese companies by selling their U.S.-listed stocks and buying their secondary listings in Hong Kong. Retail investors in the U.S. could also access these listings in Hong Kong, so it's unclear just how well the measure would protect American investors.
—————————————-
Have a story you want USA Herald to cover? Submit a tip here and if we think it's newsworthy, we'll follow up on it.
Want to contribute a story? We also accept article submissions – check out our writer's guidelines here.