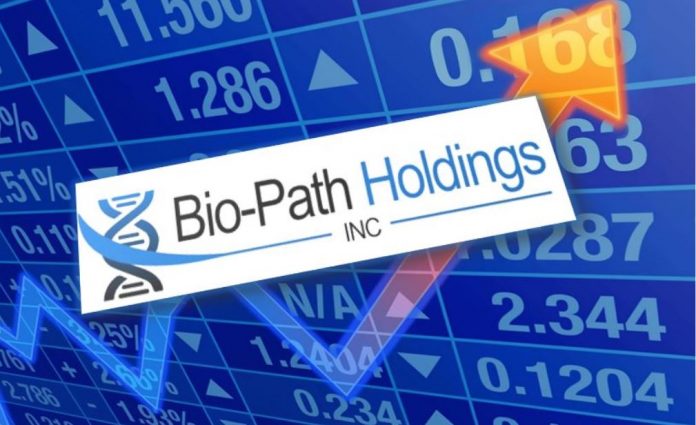 The stock price of Bio-Path Holdings (NASDAQ: BPTH) skyrocketed the biotechnology company released promising clinical data from the Phase 2 trial of prexigebersen (BP1001).
BPTH stock closed $12.02 per share, up by 160.46 percent on Wednesday. The stock climbed additional 6.57 percent to $12.81 per share during the extended trading, around 7:59 p.m. in New York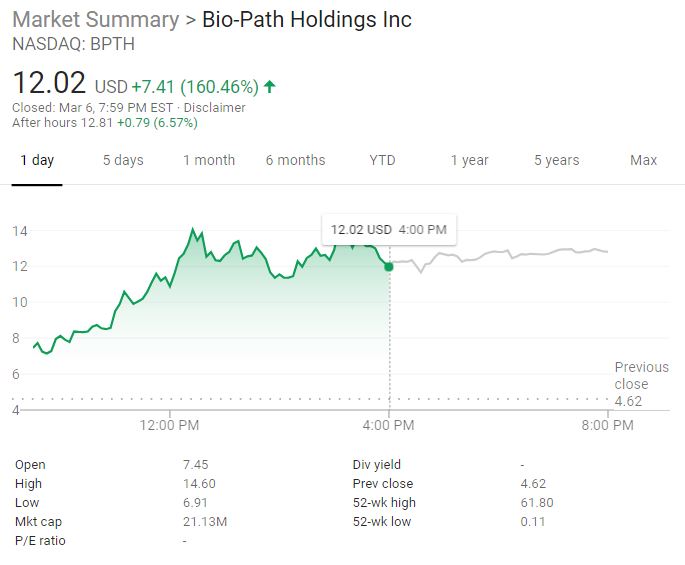 Bio-Path updated prexigebersen clinical trial results 
Bio-Path is testing the efficacy and safety of prexigebersen (Liposomal Grb2 Antisense) plus low-dose cytarabine (LDAC) in 17 newly diagnosed patients with acute myeloid leukemia (AML).
According to the biotechnology company, the latest clinical trial results showed an improvement in the efficacy and safety of the treatment.  Sixty-five percent or 11 of the 17 patients had response to the treatment. Five patients achieved complete response, one morphologic leukemia free state (MLFS), and six stable disease responses.