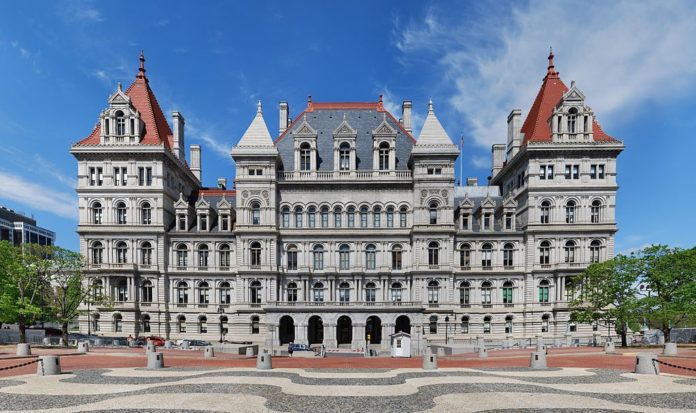 The U.S. Department of Labor (DOL) of released its newly revised data showing that the State of New York's annual private sector jobs reached an all-time high.
According to the DOL, New York had 8,181,000 private sector jobs last year. Its unemployment rate declined to 4.1 percent, the lowest annual rate on record.
The state's record-breaking private sector jobs and unemployment rate demonstrate that its continued economic growth.  From 2009 to 1018, its economy added more than 1.16 million private sector jobs.
Since the start of Governor Andrew Cuomo's administration, New York's economy added 1,138,600 private sector jobs. The state also recorded employment growth in 83 of the past 97 months of his administration.
The DOL's Bureau of Labor Statistics determined New York's private sector job count based on a payroll survey of 18,000 employers in the state.  The agency calculates the state's unemployment rare based partly on results of the Current Population Survey (contacting 3,100 households every month).
Gov. Cuomo promises to continue to drive economic growth statewide
In a statement, Gov. Cuomo said, "These numbers are proof positive of the success of our long-term strategy of boosting economic progress across every corner of the state rather than in just a few regions, as has been the case in decades past. This success is bolstered by the strength of bottom-up, regionally focused economic development and transformative investments in infrastructure and new and emerging industries to support generations of future economic growth."