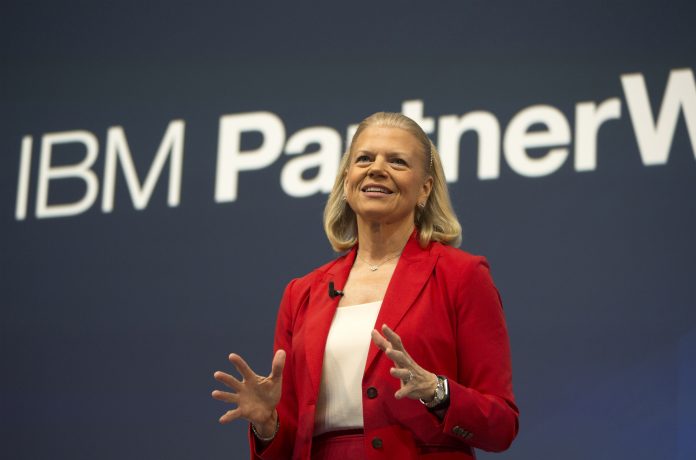 IBM CEO Ginni Rometty, on behalf of her fellow business leaders, demanded that Congress pass the Equality Act.
Rometty also serves as chairperson of Education and Workforce Committee of the Business Roundtable. The members of the business group represent more than 15 million employees.
The Equality Act would amend the Civil Rights Act of 1964 to provide protection against discrimination for all people including the members of the LGBTQ community. The bill would update the definitions of sex, sexual orientation, and gender identity and expand the categories of public accommodations in the existing civil rights law.
In other words, the Equality Act would prohibit discrimination against individuals on the basis of their sexual orientation and gender identity.
Rometty says "equality and fairness are core American values"
In her letter to U.S. House Rep. David Cicilline and Sen. Jeff Merkley, Rometty wrote, "Equality and fairness are core American values. It is these values that lead us to strongly endorse the Equality Act…"
"Diversity is a fact, but inclusion is hard work.  Most American companies long ago included sexual orientation and gender identity in their nondiscrimination polices. It is time for the federal government to do the same," she added.
Separately, Tia Silas, vice president, chief diversity and inclusion officer at IBM, explained that the tech giant is a leader not just in innovation but also in diversity and advocacy. IBM believes that no one should have to hide their personality and sexual orientation at work or elsewhere. No one should face discrimination or inequality in the workplace of elsewhere. These are the primary reasons IBM support the Equality Act.
"Standing up for diversity and inclusion in the workplace is part of who we are as a company and have been since our founding. It's the kind of example we want to set. Passing the Equality Act will cement protections for everyone in the workplace, and signal to employees across the country that they can come to work exactly as they are, without fear — just with pride," wrote Silas in a blog post.
Pelosi says the House will pass the Equality Act
During a press conference on Thursday, House Speaker Nancy Pelosi said they will introduce the Equality Act next week. They will also launch bill to protect "Dreamers" and "temporary-protected status persons"
Pelosi also expressed confidence that the House will easily pass the measure to protect LGBTQ persons against discrimination.