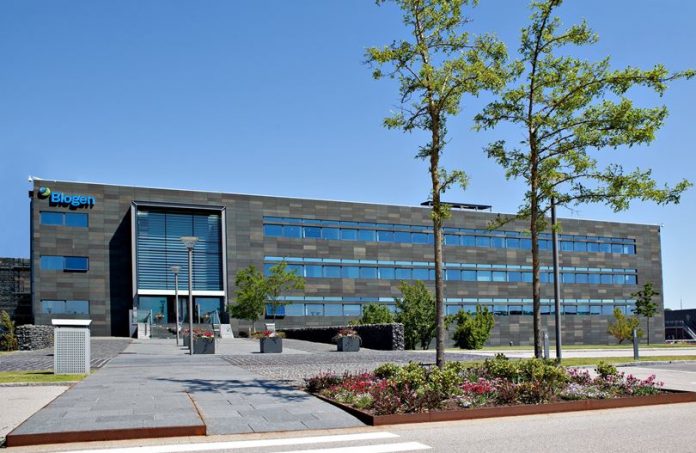 The stock price of Biogen (NASDAQ: BIIB) suffered a steep decline after the biotechnology company announced its decision to stop the trials for its Alzheimer's drug, aducanumab.
BIIB stock plummeted more than 29 percent to $226.88 per share on Thursday. It is the stock's biggest one-day percentage drop since August 2008. Biogen's market capitalization went down to $44.6 billion from $63 billion yesterday.
Disappointing futility analysis
Biogen is developing aducanumab in partnership with Eisai Co., Ltd. (OTCMKTS: ESALY), a Japanese pharmaceutical company.
ESALY shares also tanked significantly, 35 percent to $52.60 each due to the negative news about the aducanumab drug trials.
Aducanumab was considered a potential blockbuster treatment for patients with Alzheimer's disease.
In a statement, Biogen and Eisai explained that they based their decision to discontinue the Phase 3 trials of aducanumab based on the results of a futility analysis conducted by an independent data monitoring committee. The results indicated that "the trials were unlikely to meet their primary endpoint upon completion."
Biogen CEO Micel Vounatos said, "This disappointing news confirms the complexity of treating Alzheimer's disease and the need to further advance knowledge in neuroscience."
In addition, he stated, "Biogen's history has been based on pioneering innovation, learning from successes and setbacks.  Driven by our steadfast commitment to patients and our strong business foundation, we will continue advancing our pipeline of potential therapies in Alzheimer's disease and innovative medicines for patients suffering from diseases of high unmet need."
Analyst doesn't see near-term catalyst for Biogen shares
In a note to investors, Geoffrey Porges, an equity research analyst at SVB Leerink, suggested that it would be hard for Biogen shares to bounce back its previous trading price. Yesterday, BIIB share traded around $320 each.
According to him, "We cannot find any near term catalysts that would help the stock recover back above $300."
On the other hand, RBC Capital Markets analyst Brian Abrahams told investors that the biotechnology company needs a "more aggressive business development approach to de-risk and diversify" its pipeline."