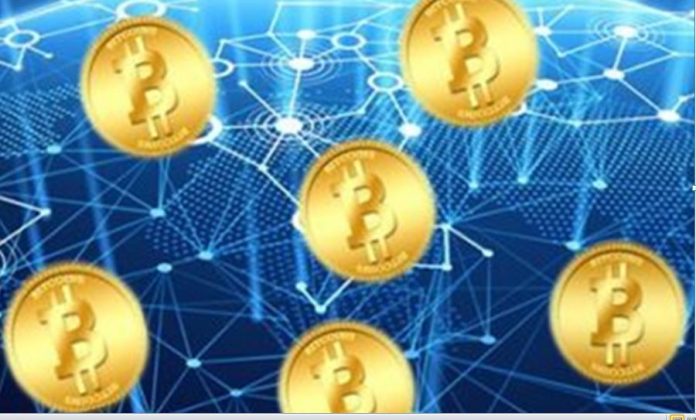 The price of bitcoin declined below $7,000 on Monday as the deadline for the tax-filing in the United States approaches.
The third largest cryptocurrency by market cap traded as low as $6,628.91 on Monday morning, according to data from CoinDesk.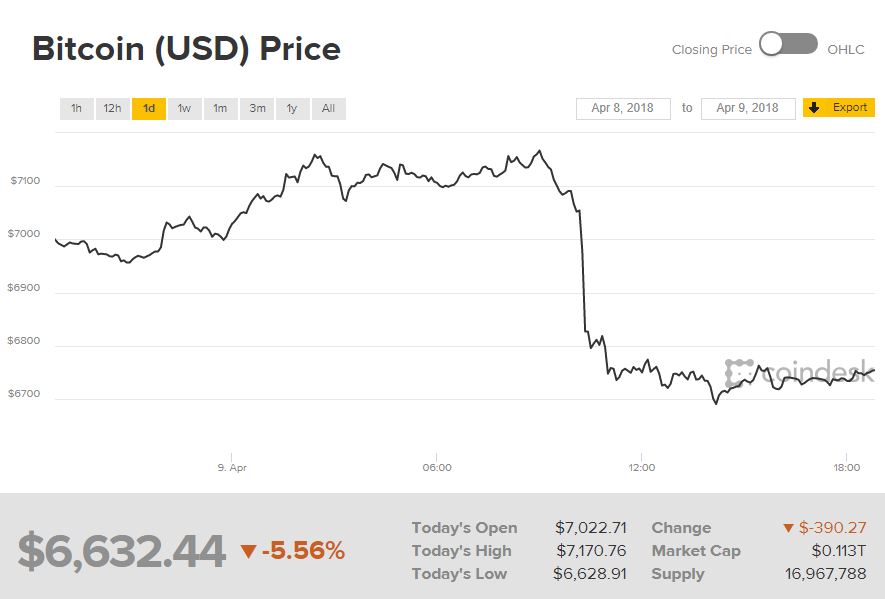 Over the past month, bitcoin shed more than 27% in market value. In fact, the cryptocurrency recorded the worst quarterly performance ever in the first quarter of 2018.Over the past four months, bitcoin's value dropped over 50% from its price of $13,412.44 on January 1.
Some analysts believe that the current self-off is primarily driven by the approaching tax-filing deadline this month. Investors are selling bitcoin to pay their tax obligations.
Last week, Thomas Lee, the head of research at Fundstrat Global Advisors, estimated that cryptocurrency investors in the U.S. owe $25 billion in capital gains taxes.
In his report, Lee said, "This is a massive outflow from crypto to USD and historical estimates are each $1 of USD outflow is $20-$25 impact on crypto market value."
In addition, the Wall Street analyst said, "We believe there is selling pressure by crypto exchanges…subject to income tax in U.S. jurisdictions."
Regulatory actions are big contributors to the decline of bitcoin
There are two other reports that are likely contributors to the decline of bitcoin on Monday.
First, Japan's financial regulator ordered a two-month suspension of the operations of two cryptocurrency exchanges—Eternal Link and SFHO. The country's Financial Services Agency (FSA) issued an administrative penalty order against both cryptocurrency exchanges due to insufficient know-your-customer (KYC) procedures.
Second, South Korea's financial regulators announced an on-site inspection into three domestic banks to determine their compliance into the country's new anti-money laundering rules for cryptocurrency exchange accounts.
Regulators worldwide intensified their scrutiny into bitcoin and other cryptocurrencies. However, regulators are divided on how to control the cryptocurrency market, which is highly fragmented and volatile.
In the United States, the Securities and Exchange Commission (SEC) focuses its investigation into initial coin offerings (ICOs). Since the regulator launched its probe in March, bitcoin started to plummet below $10,000.