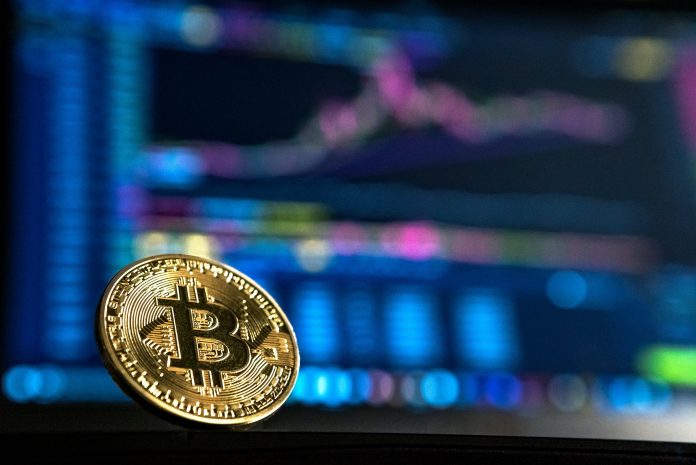 After a month of smashing the $20,000 level and stabilizing at that number, Bitcoin cryptocurrency has risen today to exceed that price for the first time in its history.
Bitcoin's value has been ascending for 200% over the last year and has finally hit the $20,440 mark on the Luxembourg-based Bitstamp exchange to decrease a few hours later.
However, amid the COVID-19 pandemic, more people are showing interest in the cryptocurrency and more investors will likely follow the same line.
Some experts suggest that the price increase is due to the interest showcased by institutions and because of fear of inflation. Many investors find it more reliable and less risky to invest in Bitcoin than to risk investing in other currencies, especially that the price is expected to increase by 2021.
However, the real reason for the breakthrough as some sources suggest is  Ruffer Investment Management. An article published by Reuters noted that the British investment manager made a big bet on Bitcoin (550 million pounds equivalent to $745 million). And this investment can be considered proof that institutional interest in the cryptocurrency is increasing.
"Compared to 2017 when the demand came from the retail market, this will eventually happen again, of course, the current demand is coming from an institutional level completely flying under the radar for many people and it looks set to continue through 2021,"  Ruffer Investment Management spokesman declared to Reuters.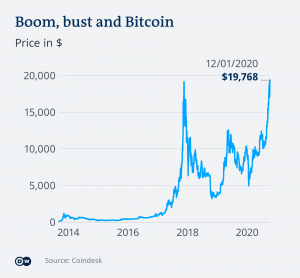 Ruffer Investment Management currently manages over $27 billion worth of assets, and the sum allocated to Bitcoin is smaller than its average investment.
It is the only financial institution to invest heavily in Bitcoin, there are many other big names such as JP Morgan and Fidelity Investment, PayPal, and Square. Big names like Fidelity that has $3.3 trillion in assets, launched its first Bitcoin fund in June 2020.
Bitcoin is becoming at everyone's disposal
It is necessary to mention that PayPal allowed its users to buy and sell Bitcoin and other cryptocurrencies using its platform. And this is where Bitcoin earned 70% of its value. All these platforms providing service to customers and crypto geeks contributed to the rise of the Bitcoin price.
Nevertheless, the financial author Glen Goodman might have another opinion about it.  "History has a warning for people buying at the new all-time-high. While I'm optimistic about the long-term prospects for Bitcoin. Four years ago we had a very similar situation with Bitcoin breaking new ground, but just two weeks later its price plummeted by more than a third. History doesn't always repeat itself, of course, but the lesson is to be on your guard. The market often teaches harsh lessons in humility to those who risk too much on what they're told is a sure thing. " he said to Forbes.
—————————————-
Have a story you want USA Herald to cover? Submit a tip here and if we think it's newsworthy, we'll follow up on it.
Want to contribute a story? We also accept article submissions – check out our writer's guidelines here.