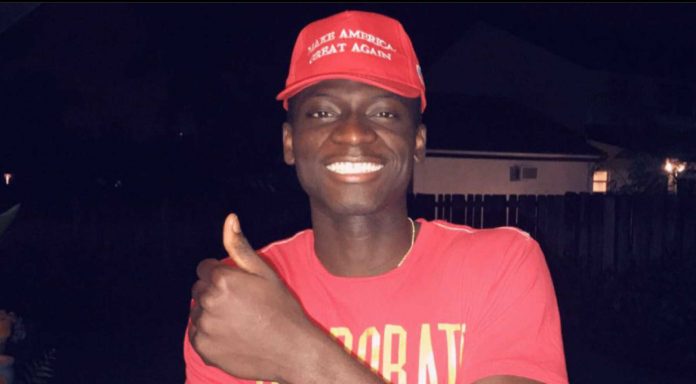 Earlier today, America learned that workers employed by Cheesecake Factory maliciously attacked a black Trump supporter who wore a Make America Great Again cap within the restaurant, according to Fox News.
An Overview of the Cheesecake Factory Assault
22-year-old Eugenior Joseph, who also happens to be a black Trump supporter, faced attacks from Cheesecake Factory employees after they saw his red, Make America Great Again cap. The aforementioned incident occurred on Sunday which also happened to be Mothers' Day. Joseph spent time out with his girlfriend and her mom when Cheesecake Factory staffers surrounded their table.
At this point, Joseph states that the employees hurled threats, name-calling, and racial expletives. The individuals whom Cheesecake Factory employed furthermore cheered when Joseph and his girlfriend departed from the restaurant.
"So then all the employees started standing there, saying things out loud, like, 'I'm going to knock his head in so hard his hat's going to come off,'" affirms a witness.
Apparently, the commotion was enough for law enforcement to receive a phone call. After Joseph, his girlfriend, and her relatives left the restaurant, they spoke to police officers outside. At this point, no arrests or charges have taken place.
The pretending occurrence has earned a considerable amount of press.
Cheesecake Factory, therefore, released the following public statement:
"No guest should ever feel unwelcomed in one of our restaurants and we are taking this matter very seriously. Upon learning of this incident, we immediately apologized to the guests in person. The individuals involved in the incident have been suspended pending the results of our investigation."
America's Thoughts Regarding the Cheesecake Factory Assault
News of attacks on Eugenior Joseph, his girlfriend, and her family are currently making rounds in the media. Many conservatives and Trump supporters have expressed concerns about the matter. Right-leaning individuals moreover opined that liberals are not as tolerant as they claim to be, thus only supporting and respecting minorities and others who share liberal viewpoints.
This is not the first time that a Trump supporter has faced public attacks due to donning pro-Trump attire. Last month, a tourist wearing a Make America Great Again cap was mugged in New York. Prior to that, a college student literally had his MAGA cap ripped off his head. However, he did eventually regain ownership of his property.