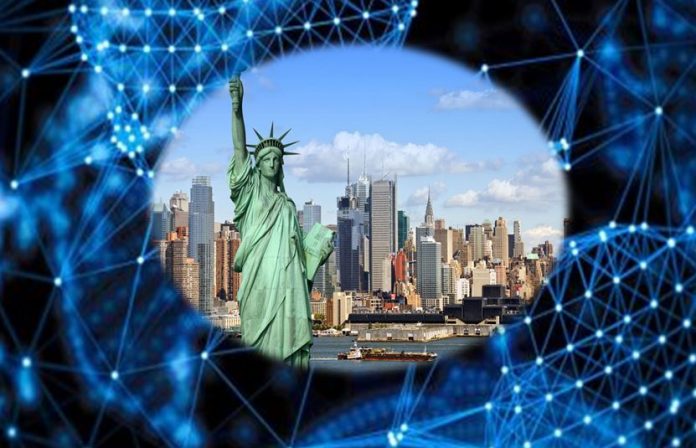 New York City aims to become the center for blockchain innovation. The leaders in the city noted that the industry is fast growing. In fact, since 2015, the demand for blockchain jobs increased by more than 800%.
On Monday, the New York City Economic Development Corporation (NYCEDC) announced two initiatives to support the growing blockchain industry.
First, the city will establish the NYC Blockchain Resource Center, which will serve as a physical hub for the industry. It will increase public awareness about blockchain technology through education. The center will also connect entrepreneurs to business support mentorship, advisory services to help them start new ventures.
In addition, the NYC Blockchain Resource Center will convene industry stakeholders, government, consumer advocates, and investors around the city to begin discussions about regulation.
Second, New York City  will launch a blockchain competition to develop apps that help improve public sector services and processes.
Blockchain will help strengthen New York's position as the financial capital of the 21st century
In a statement, NYCEDC Presidet and CEO James Patchett said, "There's no city in the world that's better positioned to lead the way in blockchain. We're a global leader in finance, real estate, media, and tech – all industries seeing incredible innovation from this new technology."
Additionally, Patchett stated that the city is focusing on blockhain to find out how to grow the industry. The city also "wants to make sure  it's creating great opportunities for New Yorkers."
On the other hand, Council Member Paul Vallone, Chair of the Committee on Economic Development, commented, "There is an enormous potential for applications and growth of blockchain technology." He noted that New York City is already a global leader in this field. Its new initiatives will ensure that it will remain on the forefront.
Meanwhile, NYS Assembly Member Ron Kim believes that the NYCEDC's support for blockchain will help strengthen the state's position as the financial capital of the 21st century.
On may 12 to 13, NYCEDC and GrowNYC co-sponsored a hackathon. The agencies challenged technologists to explore blockchain to improve the trackability and transparency of GrowNYC food supply chain.