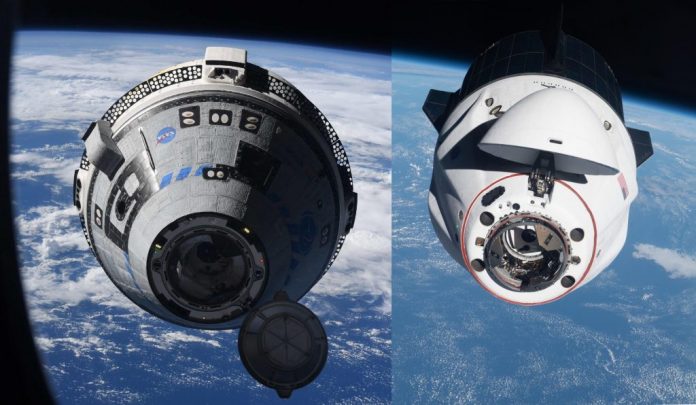 The CST-100 Boeing Starliner launched from Cape Canaveral Thursday. And successfully docked to the International Space Station on Friday. And this week the spacecraft landed at the White Missile Range's Space harbor in New Mexico on Wednesday, May 25th. 
The spacecraft was completing a repeat test flight 2 1/2 years after its botched first try.
In 2019 Boeing had to scrap the first attempt to reach the space station. Severe software errors sent the capsule into the wrong orbit. And the Starliner was almost lost.
The aerospace company fixed the computer glitches. And attempted a second mission to the ISS last summer. The second trip was shut down during the countdown due to corroded valves.
$600 million dollars and lots of repairs and do-overs later, the Boeing Starliner's third test flight was a success.
 The trip was required to certify the crew capsule as safe-in-space. And the next launch should include real live astronauts.
This was a quick trip to the ISS and back. The only crew was Rosie the Rocketeer, Boeing's anthropometric test device or test dummy. Rosie made the trip in the commander's chair. And returned safely to earth.