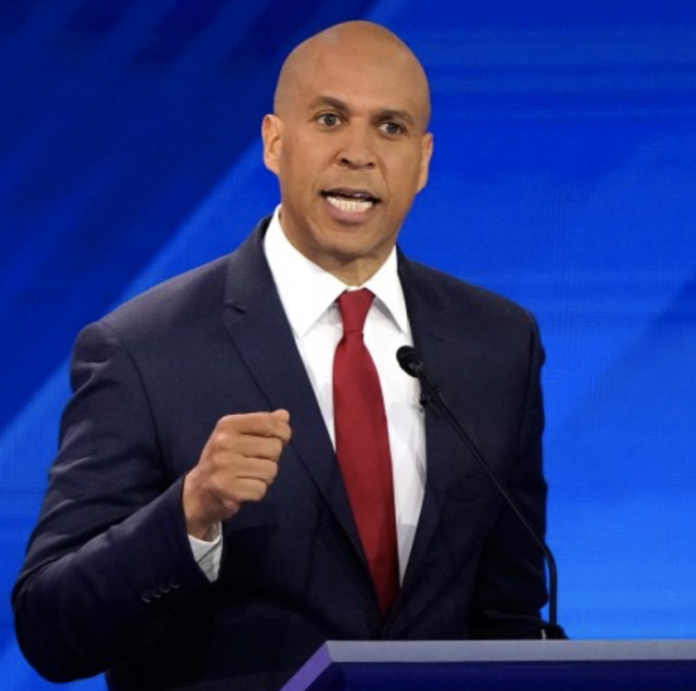 On Thursday night, Democrat candidates gathered in Houston, Texas for the third primary debate. During this debate, various candidates went toe-to-toe on various issues and also challenged one another. At several points during the debate, Joe Biden misspoke and had to correct himself on various word choices as he delivered remarks.
Gaffes and blunders have marred Biden's presidential campaign in recenty weeks; they've also caused Democrats to wonder if the former vice president is as "electable" as he claims. Since making a series of blunders, other Democrats have come out and shared their concerns about Biden's candidacy.
This is something which 2020 hopeful Cory Booker did yesterday when speaking to CNN after the third debate.
A Closer Look at Booker's Take on Biden's Candidacy
In essence, Booker stated Democrats have concerns about Biden's competency as a presidential candidate. He also noted Biden's tendency to "[go] on or [meander] in his speech."
It's important to note that Booker has previously criticized Biden for the latter's regular references to former President Obama; Booker has maintained that Biden mentions Obama when it suits him, yet shies away from criticisms of the Obama administration. Julian Castro, another 2020 hopeful, censured Biden on this same point last night.
However, when Booker spoke to CNN yesterday, he questioned Biden's ability to successfully beat President Trump in a general election. The 2020 hopeful then stated that there are certain times where people listen to Biden and "just wonder."
In Booker's own words:
"There's a lot of people who are concerned about Joe Biden's ability to carry the ball all the way across the end line without fumbling. I think that Castro has some really legitimate concerns about, can he be someone, in a long grueling campaign, that can get the ball over the line? He has every right to call that out. I do think that tone and tenor is really important."
Cory Booker hits on Joe Biden's mental state: "There's a lot of people concerned about Joe Biden's ability to carry the ball all the way across the end line without fumbling." #DemDebatepic.twitter.com/RGMJWKh6vV

— Ryan Saavedra (@RealSaavedra) September 13, 2019
More on the Third Democrat Debate
During last night's debate, Democrats discussed climate change, race relations, healthcare, their interests in defeating President Trump, and much more.
Towards the end of the debate, candidates were asked to provide statements on times which they've overcome adversity.