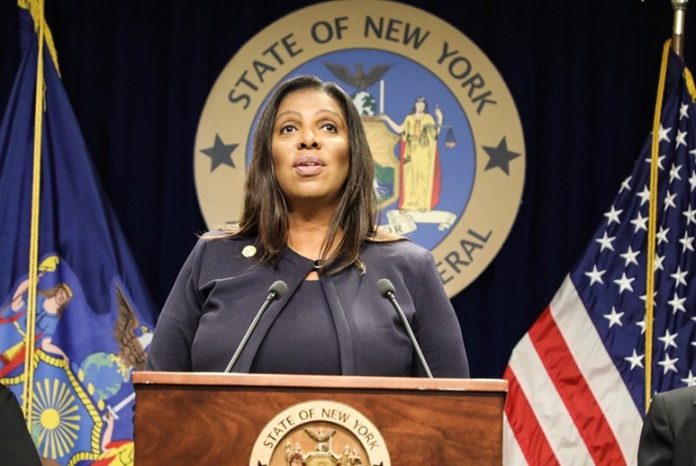 New York Attorney General Letitia James is prohibiting two companies from selling do-it-yourself sexual assault evidence kits without medical or legal protections for victims.
On Thursday, AG James said she issued a 'cease and desist' order against MeToo Kits Company and Preserve Group to stop operations. Both companies are selling do-it-yourself sexual assault evidence kits as an alternative to seeking professional medical care.
MeToo Kits Company and Preserve Group are implying in their marketing that evidence collected using their kits is admissible in court. The companies' claim raised a widespread concern, according to the Attorney General's office.
"Pursuant to New York Executive Law § 63(12) and General Business Law § 349, the OAG has the authority to commence legal action to enjoin deceptive, fraudulent or illegal business practices, as well as to obtain restitution, disgorgement, damages, penalties and costs. The OAG is also authorized to issue subpoenas and take testimony prior to any legal proceeding," according to the cease and desist order to both companies.
In a statement, AG James said, "Sexual assault is a real problem that demands real response. Proper medical attention and accurate evidence collection are of critical importance to supporting survivors."
"I am deeply concerned about companies selling kits that deter individuals from seeking professional care and purport to collect evidence without knowing whether the evidence will be admissible in court. We must ensure that all survivors of sexual assault are not misled and that justice is served," added AG James.
Victims of sexual assault must be aware that there is a law requiring New York State to provide free medical exams and evidence collection for them. Collecting evidence in sexual assault is very important in sexual assault cased. The quality of the evidence collected using there kits is crucial to determine whether it is admissible in court.
The New York State Coalition against Sexual Assault (NYSCASA) is providing information and support to victims regarding access to free medical examinations and evidence collection kits.