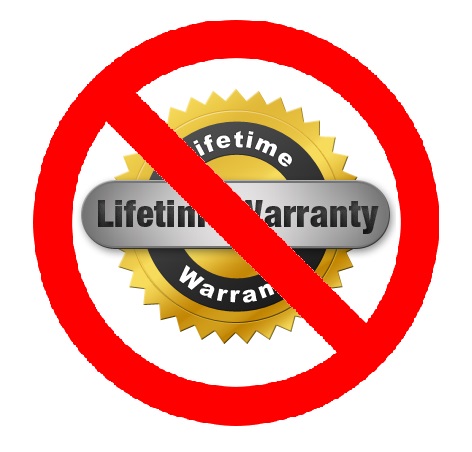 Boral, a multinational manufacturing company, offers Atlantic Premium Shutters for homes across the world that come with a "lifetime warranty."   The reality is that these shutters age rather poorly, and the "lifetime warranty" is actually voided should the home owner change.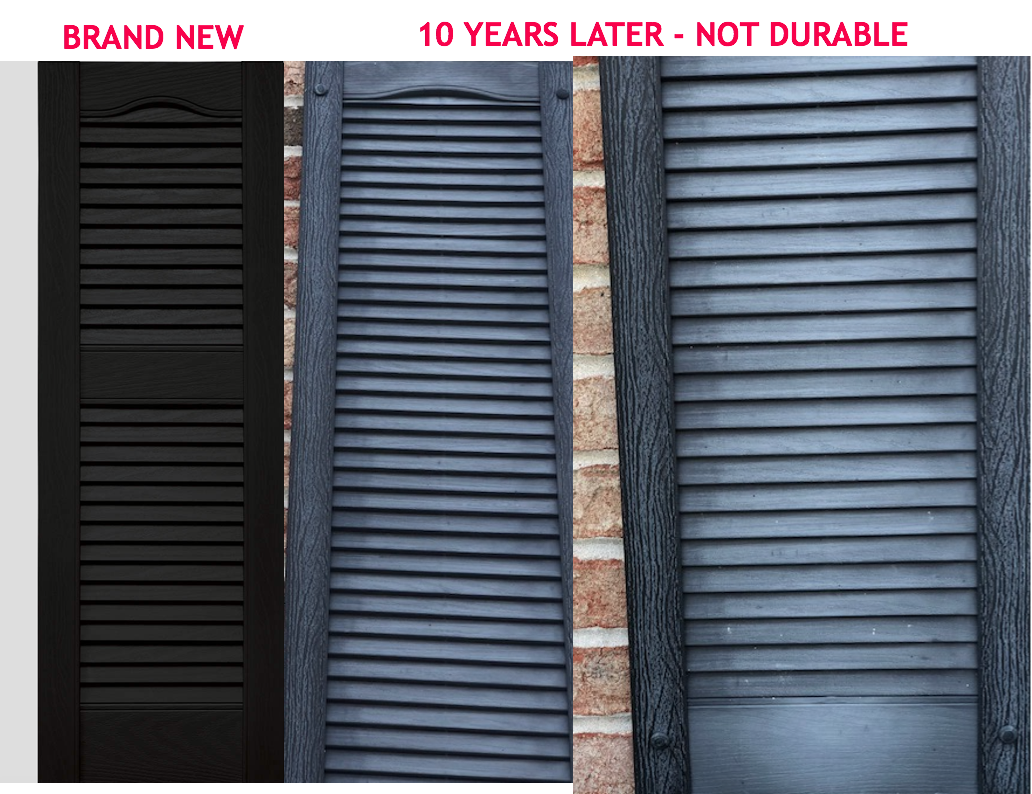 Given the opportunity to address the "lifetime warranty" to replace worn out gutters, Adam Clark of Boral cited a clause in the contract "Unfortunately with a lifetime warranty we do not offer product replacement to anyone but the original owner unless transferred within the first 5 years within 60 days of property purchase.  Our records show the house was built in 2006 so the shutters are most likely from then without proof otherwise.  These shutters will not be warrantied sorry for the inconvenience."
According to the National Association of Relators, people stay in their homes on an average of six to seven years prior to the 2006 housing downturn.   After 2008, this increased to nine years.
Therefore, instead of standing behind their product under what many consumers would expect a "lifetime warranty" to be on a home, Boral cites a clause on homes that have sold that relinquish it from its lifetime warranty on its shutters.
Companies that truly believe in their product stand behind it.  In the case of Boral, the shutters do not come with a true "lifetime warranty" and when they get worn out over time, the company simply cites a clause in its contract that voids its warranty at the time a property's ownership is transferred.
Given the average home owner stays at their property for 9 years, it would seem that "Atlantic Premium Shutters" is capitalizing off their clause that voids the "lifetime warranty" when someone buys a home with their shutters on it.   How many other homes have issues with Boral Shutters?   Stay tuned for a more in-depth article on this company and its elusive "lifetime warranty."