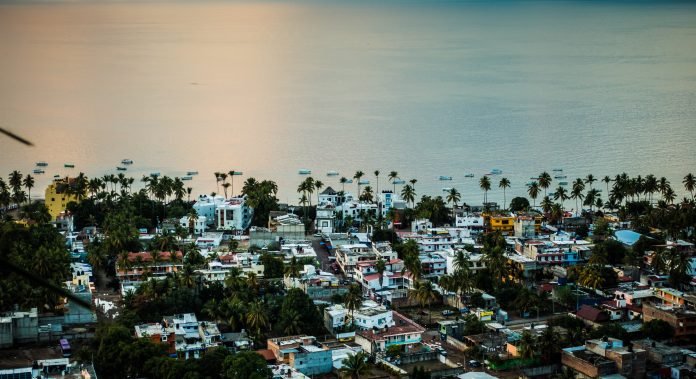 A federal judge sentenced Harris Dempsey "Butch" Ballow in May to 40 years in prison after pleading guilty to defrauding investors in a Nevada company. The judge also ordered Ballow to pay more than $37 million in restitution to those investors.
Dubbed a "financial predator" by the assistant U.S. attorney prosecuting him, Ballow made a career out of stealing people's hard-earned money through various financial scams. Ballow's grandiose frauds date back to the 1980s.
The judge that handed down Ballow's sentence called his long-term fraud crime spree "outrageous" and "despicable," noting the more than 500 victims ensnared by his latest scheme.
Ballow perpetrated his criminal scheme while he was a fugitive from justice, seeking refuge in the hinterlands of Mexico.
"Ballow fled the United States in late 2004, right around the time he was scheduled to appear in court for sentencing on a previous federal conviction for fraud-related money laundering," FBI Houston Special Agent Kendall Hopper said, "but instead of keeping a low profile, he brazenly continued his criminal ways."
Most Recent Fraud Scheme
Ballow's 40-year prison term is the result of a structured fraud wherein he and co-conspirators purchased the majority of the publicly traded shares of a Nevada company, E-SOL International Corporation.
After the share purchase, Ballow and his crew installed fictitious individuals as company officers. Ironically, at the time, E-SOL had insignificant assets and the business was not operational. Knowing this, Ballow embarked on a rebranding campaign for E-SOL.
E-SOL became a holding company for several phony businesses, all of which were controlled by Ballow and his associates. Shortly thereafter, Ballow and his fraud colleagues started to solicit investors.
One such example of his phony companies involved Ballow selling land and ownership interests in several proposed resort developments in Mexico. Potential investors were taken on tours of the properties. However, despite taking investor money, there were never any actual resorts built.
To facilitate the influx of investor money, over the course of five-plus years in Mexico, Ballow and his associates opened various bank accounts in Mexico and several other countries. Ballow's fraud team transferred millions of dollars in investment money from his clients into these bank accounts.
"Ballow used lies and deception to sell stock in his companies to unsuspecting investors, including many Canadians," said Hopper. "He hid his true identity, his past criminal convictions and his fugitive status. He also published false and misleading information about the companies in order to tempt investors and increase stock prices."
Unfortunately for the investors, most of Ballow's victims were not wealthy people. Rather, they were fairly normal individuals simply trying to plan their financial futures. The loss of money for the victims was in some cases catastrophic.
Justice Prevails
In July 2010, Ballow's luck ran out when he was detained by Mexican authorities on an arrest warrant issued by the Southern District of Texas for a previous money laundering conviction. He was extradited back to the U.S. in April 2011, and not long after that, he was sentenced to 10 years on the money laundering charge.
Also in July 2010, the same month Ballow had been apprehended in Mexico, he was indicted again — this time related to the E-SOL stock fraud scheme. A few months later, his co-conspirators were indicted and additional charges were lodged against Ballow.