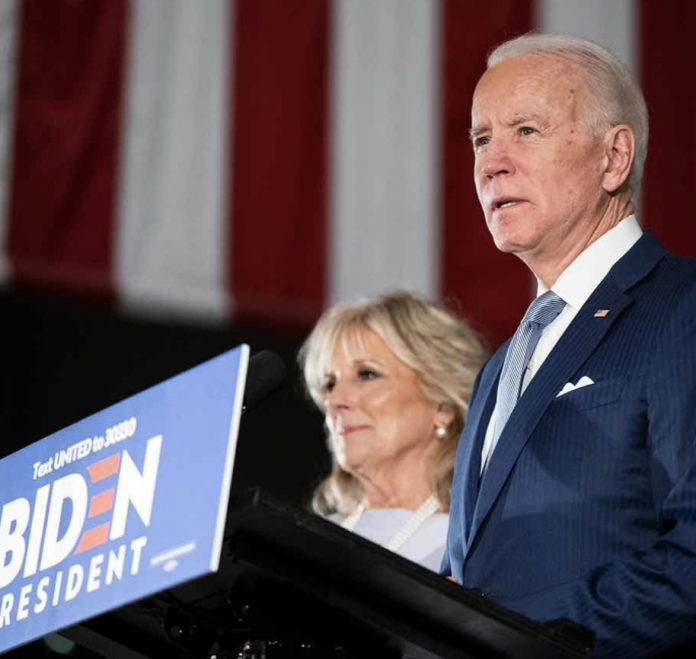 Allegations of rape and sexual assault have mounted in recent years. With these accusations comes the emergence of various groups and campaigns designed to support accusers.
While many famous men have faced allegations of sexual assault, the latest to be accused is none other than 2020 Democrat Joe Biden. Interestingly enough, the former vice president has priorly declared that women who claim to have faced sexual assault should be believed. Therefore, many Americans are curious about whether Biden will maintain this attitude since he's facing an accusation.
The woman accusing Biden of violent sexual assault is Tara Reade, a former staffer who worked for Biden in the 1990s. Reade came forward with her allegations against Biden earlier this week during a sit-down with the Katie Halper Show.
Reviewing Tara Reade's Sexual Assault Allegations Against Biden
According to Reade, Biden forced himself on her in 1993 while she worked as his employee. While speaking with Halper, Reade stated that the former vice president first began by kissing her without her consent. Shortly thereafter, she maintained that Biden pushed her on a wall, drove his hand up her skirt, and then used his fingers to rape her.
The media conformity regarding silencing Tara Reade is fucking terrifying #IBelieveTaraReade

— Democrats are ignoring Joe Biden's sexual assault (@FlyThaiMMA) March 26, 2020
When describing how the alleged incident impacted her, Reade noted extreme feelings of trauma. In her own words:
"For me, it was like, everything shattered. I looked up to him. He was like my father's age, he was this champion of women's rights, in my eyes. I couldn't believe it was happening."
This is a story that @ReadeAlexandra has been trying to tell since it happened in 1993. It's a story about sexual assault, retaliation and silencing. #meToo https://t.co/yHz3iFi9a5

— Katie Halper (@kthalps) March 25, 2020
Right now, Tara Reade's allegations against Biden are still breaking. "#NationalJoeDay" and "#TimesUpBiden" are also trending on Twitter as social media users weigh in with their thoughts.
Reaction from Joe Biden
As of this writing, Joe Biden has not responded to the rape allegation from Tara Reade. A statement has yet to come from either himself, a spokesperson or his campaign.
I get that plenty of liberals prefer Biden to Bernie, but the silence about Tara Reade's rape accusation against Biden is still pretty mind-boggling. Has any mainstream liberal so much as commented on it?

— Natalie Shure (@nataliesurely) March 26, 2020
Despite Biden's silence, social media users couldn't be more vocal. Certain Democrats have pointed out the hypocrisy of only believing accusers when the accused is on the right-wing. Others are critical of the mainstream media which, thus far, remains largely silent about Tara Reade's claims.