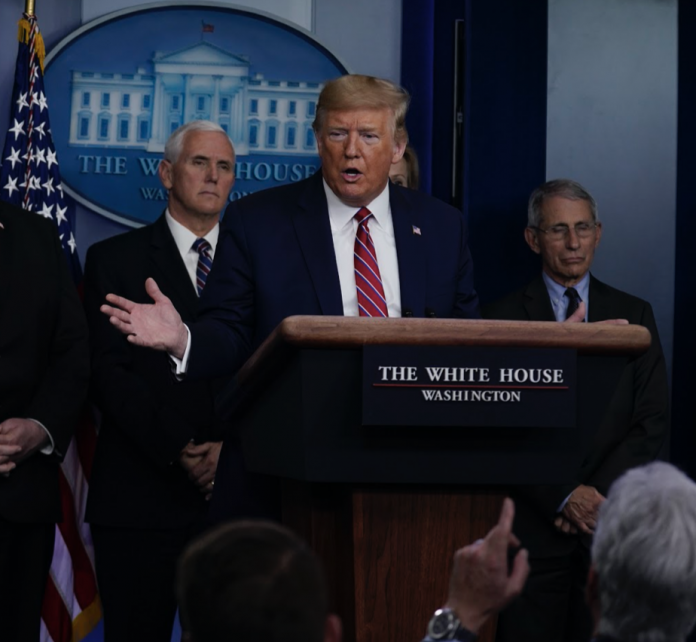 As the fight against coronavirus remains ever-present, substantial amounts of Americans are concerned about jobs. The shutdown of "non-essential" businesses in so many cities and states across the country spells bad news for a lot of workers and entrepreneurs. Current times are uncertain for numerous people, as is an end in sight to the proverbial pause that so many are experiencing.
Thankfully, President Trump has some good news; there is, in fact, light at the end of the tunnel. Earlier today, the president reassured the American people that jobs shall return post-coronavirus. This reassurance comes as the president continues to emphasize that America cannot destroy our economy in the fight against COVID-19.
A Closer Look at Trump's Hopeful Message to Americans
During a White House press briefing earlier today, the president touched on concerns about the multiple millions of Americans who have sought unemployment benefits from the government. In so doing, Trump explained while a lot of jobs hang in the balance, they will come back following the defeat of coronavirus.
In the president's own words:
"I think you'll see a very fast turnaround once we have a victory over the hidden enemy." 
In another point during this press briefing, Trump also acknowledged Americans who are keen on getting back to their jobs and businesses.
He confirmed that more information on the fight against COVID-19 will occur next week; then, Trump encouraged Americans to adhere to recommended CDC guidelines. At this time, those guidelines entail handwashing, social distancing, and refraining from handshakes.
A Cure Not Worse than the Problem
This month, President Trump has continued to warn about the perils of a cure worse than the problem. With increasing concerns about the ramifications of mass shutdowns, the president reiterates the need to take on COVID-19 without destroying our economy.
— Donald J. Trump (@realDonaldTrump) March 25, 2020
Pointing out the dangers of a depleted economy caused Trump to take heat from certain critics; although, two things can be true at once. We can take on coronavirus and simultaneously admit that economic destruction must be avoided. Right now, Americans will continue getting regular COVID-19 updates from Trump's daily White House press briefings.
There is no set date for when the many closed businesses across parts of America will reopen. However, Trump has expressed an interest in re-opening our country by Easter.