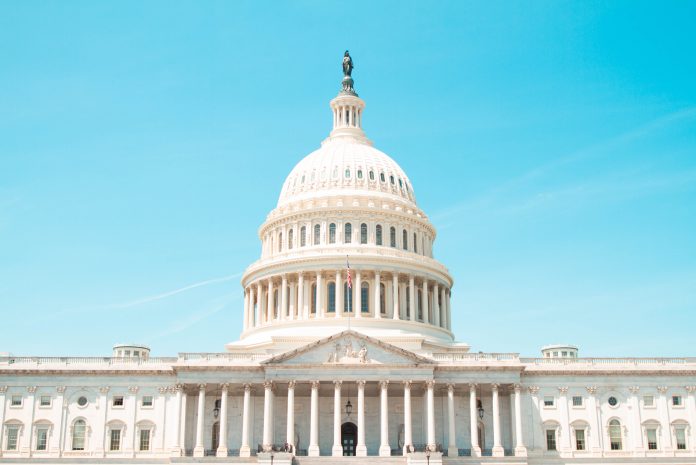 If the 2016 election proves one thing, it is that social media and politics have become irrevocably connected. Long gone are the days of television networks dominating the political discourse, acting as a forum for political opponents to argue over policy points.
A hallmark of our social media age is viral political posts which claim to support or attack a candidate. In recent weeks, a Facebook post outlining Trump's record as President has reached over 80,000 shares.
As with all viral social media posts, especially within the political realm, fact-checking is of the essence to avoid the widespread distribution of bogus information.
Due to the fact that the list is incredibly long, we have opted to focus on some of the most contentious issues currently under debate in American politics.
So, how does the post stack up to the facts? It appears to be clear cut in many claims and slightly messy in others.
Economy
Trump has wasted zero time hammering on about the positive effects of his administration on the economy.
For one, it is true the 25% lowest paid Americans enjoyed a 4.5% income boost in November 2019, outpacing the 2.9% gain for the country's highest paid workers. The boost has been attributed to an increase in minimum wage and entry-level pay.
Federal workers will also receive a pay increase in two "minibus" bills signed by Trump, which gives federal employees across multiple agencies a 3.1% increase in pay, set to kick in for the remainder of 2020.
Middle America became the center of the 2016 presidential election as both candidates sparred over policies to revitalize U.S. manufacturing, which has been largely decimated as a result of NAFTA, CAFTA, and globalization.
The President's claim that U.S. manufacturing is experiencing a renaissance is factual, with manufacturing growing at rates not seen in the last 30 years. Furthermore, polling data points to manufacturers' optimism on Trump's economy, with 95.1% claiming they have "a positive outlook for their companies."
Before we talk about unemployment, it is important to note that we are addressing unemployment claims prior to COVID-19, which obviously has had a huge effect on the unemployment rate.
Throughout 2019, Asian American, African American, Hispanic, and youth unemployment reached all time lows. As a matter of fact, youth unemployment reached levels not seen since 1969, pointing to a strong economy and a growing workforce.
Healthcare
On the healthcare front, the Trump Administration has worked to lower the price of prescription drugs for patients, resulting in a mixture of success and unknowns.
Measuring Trump's success on reforming the American healthcare system can get quite complicated, due to the immensity of the U.S. healthcare system and its level of complication. Plus, it is simply too early to provide a verdict on Trump's changes.
For one, Trump issued four executive orders in 2020 aiming to reduce costs for prescription drugs, including allowing for the importation of prescription drugs from Canada.
According to CPI data on drug prices, July 2019 saw a 2% drop in drug prices, the largest drop ever recorded. That said, experts have pointed out that using the CPI as a measure has potential shortfalls since it does not account for other factors.
The Trump Administration has worked to address the opioid crisis by securing over $6 billion in funding from Congress and grants, which multiple sources confirm.
Turning to the VA, Trump has made significant strides in this area as well. For starters, the President signed an executive order to improve mental health resources for veterans transitioning from active duty to civilian life.
Furthermore, the Facebook post argues that Trump has held VA employees accountable, with more than 4,000 individuals removed, demoted or suspended. This claim is semi-truthful. Since Trump enacted the Veterans Affairs Accountability and Whistleblower Protection Act, the number of resignations at the VA has increased. That said, there is little to no data on this prior to 2017 as the Washington Post reports.
Foreign Policy
Looking at Trump's foreign policy, it becomes immediately clear that there have been plenty of successes and a handful of failures.
It is correct that while under President Trump ISIS lost the majority of their territory, and ISIS leader Abu Bakr Al-Baghdadi was killed.
Trump has a proven track record of sanctioning regimes, including Maduro's Venezuela and Vladimir Putin's Russia.
On the trade front, Trump has signed several deals, including a deal with the EU for U.S. energy exports for liquefied natural gas, as well as deals with China and Vietnam. That said, Trump's China trade deal may change as U.S.-China relations deteriorate over the COVID-19 pandemic.
As a result of an ongoing trade war with China, the USDA has offered $12 billion in assistance to U.S. farmers currently suffering from the conflict, as the post alleges. It is also true that Trump secured a new trade deal with Canada and Mexico, known as the United States-Canada-Mexico Trade Agreement.
Verdict
Although the viral Facebook post lays out many smaller measures made under the Trump Administration, the overall list presented is factually correct as we have laid out thus far.
There is a caveat, however, the data is rather murky on prescription drug prices and it remains to be seen whether Trump's executive orders have had an effect.
When looking at the economy, the data is clear cut. Overall, the U.S. economy has boomed under the Trump Administration prior to COVID-19 with unemployment, GDP, and manufacturing data proving this. Of course, it would be fair to argue that the economy of 2019 has no bearing on the pandemic economy of 2020, a point Trump will have to address on the campaign trail.
Last but not least is foreign policy. Trump has acted on ISIS, Venezuela, and Russia. The President also has signed a series of trade deals with various countries, including Canada, China, South Korea, and Vietnam.
On the other hand, the U.S. has had deteriorating relations with the EU, Canada, and Mexico, pointing to the complicated nature of Trump's foreign policy. Particularly, the dissolution of various trade deals made by prior administrations.