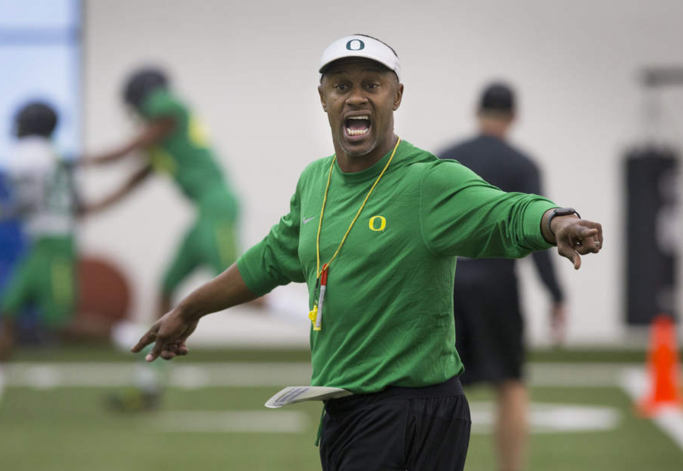 USA Herald was first to report that FSU landed new head coach Willie Taggart, and reports are that the annoucement is to be made here shortly.
More details on Taggart's contract to come shortly.
Why was FSU caught flat-footed?    
Rumors swirled for weeks about Texas A&M's interest in FSU Coach Jimbo Fisher. Fisher's agent Jimmy Sexton appears to be on a 365-day big marlin trolling tour, with the big marlin being huge contracts for his clients. Sexton's tactics are well worn, but well known. Any Athletic Director worth his salt would have been equally as aggressive in lining up a successor to Fisher.  Sorry, it's just business. So why did FSU suffer through a painful week of rumors and speculation only to end with Fisher abandoning ship and no new man in waiting?
Clearly, FSU President John Thrasher was caught off guard at the level of Fisher's interest, having proclaimed that "Fisher can coach at FSU forever," a week prior to Fisher's exit. While Thrasher should be fairly criticized for loving an employee instead of managing him, such is a forgivable failure when so much emotion is involved in the sport of college football. Thrasher will likely not make that mistake again, but he needs to recognize this error.
The same forgiveness cannot be expected for FSU AD Stan Wilcox. Oversight of the football program is, directly, his job. While we do not know the structure under which Wilcox operates at FSU, he clearly works for the President, whatever approach it is needs to be revised. All impressions point to a genuinely cordial, professional, and respectful relationship between Thrasher and Wilcox.  However, and maybe it's just his style, but numerous sources have noted the absence of Wilcox in high level news accounts about Fisher and instead that of President John Thrasher being fully engaged. If Thrasher is micro managing the football coach, given the state of the ACC, its anemic revenue relative to its peers and its endless hope and no revenue from the ACC Network, FSU's less than impressive deal with Nike, one would be free to wonder what, exactly, Wilcox does at FSU. For none of the above point to any level of success.
Regardless of the relationships or management styles, Wilcox clearly failed to properly prepare for Fisher's departure. To be fair to Wilcox, it's hard to manage or control an employee who makes 8 times what you make and over whom your mutual boss seems to regularly swoon. However, it's Wilcox job to do so and arguably, he didn't do it very well for a man promoted to an academic VP who makes over $750,000 per year. Further analysis into the highest profile challenges facing FSU point to more confusion, if not weakness.
FSU has three coaching challenges: its current football vacancy, and two geriatric favorites with marginal success in Baseball and Basketball who have underperformed for years. To get caught flat footed by a coaching vacancy in the only meaningful revenue generating sport at FSU, football, is simply unforgivable. For FSU to not have had 5 coaches ready to interview the day Fisher quit shows either a lack of preparation or overconfidence, neither of which are acceptable. This failure is compounded by the bad contracts, underperforming revenue streams  and a general impression of absence at high level press accounts about the football program.
Years ago, FSU struggled with the exit of legendary coach Bobby Bowden. In FSU favorite and ever-loyal Mike Martin, it appears the administration will let him stay until he reaches an important victory milestone, but with no national championships, that milestone is less impressive than it should be and is complicated with rumors and fights over who should succeed Martin. Note: FSU does not handle nepotism in coaching very well.
The lack of success or winning with its basketball program seems to get a pass because Leonard Hamilton is a first-rate man and he graduates his players. If character were the only test, both Hamilton and Martin would have lifetime contracts. In reality, winning matters and it should. It should not be the only thing, but it should be a thing and it's hard to place where it matters at FSU outside of football.
Sadly, for FSU, there appears to be no objective criteria or standards for its coaches anywhere.  Do they get bonuses for saving $ by recruiting Florida players which cost the school less?  Do they get dinged for poor GPA's on their roster or bonuses for good GPA's?  Do they get dinged or receive bonuses for winning or losing a certain number of games?  Are all the bonuses one sided – on the up side? If so, why?  Why not have penalties for poor performances?  Wins and losses are easily measured – statistics can be damning, but they don't lie.  Statistics and analytics matter. They are not the only thing that matters, but they do matter.
Data should not be the only guide of employment decisions, but if FSU and other colleges continue to make sports a business and coaches' millionaires, someone needs to create some objective criteria to measure the success of its coaches. And when they fall short, those coaches need to be dismissed.  It's not mean, its business.  And that someone is the AD.
AD's should not escape measurement either. Directors of Athletics should also be judged by similar standards and analytical approaches to budget, revenue, attendance, and team performances. Fans may all like their AD and their teams' coaches, but John Thrasher liked Jimbo Fisher – a lot – and look where that got you.
From the Oregon Ducks angle
From the Oregonian: Ducks recruits are restless about the situation
From the Register-Guard: What we know about the Taggart situation
From Duck Territory: Taggart has reached out to players' families
From the Oregonian: What are the lessons to be learned from the Taggart situation?
From the Oregonian: This situation can't go any longer, can it?
From the Register-Guard: Taggart is negotiating with FSU
NBS Sports Northwest: Taggart has turned down two programs, but FSU unknown