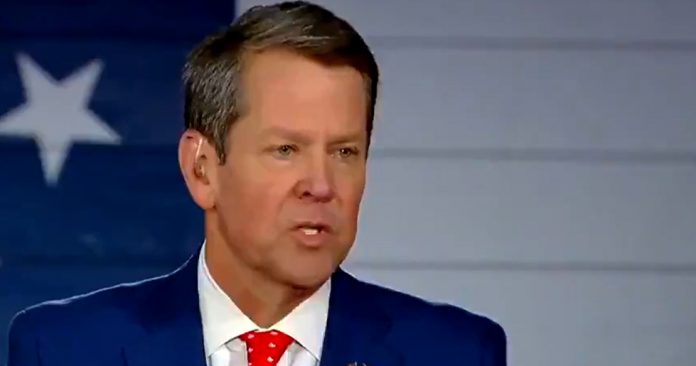 The Kraken was unleashed in Georgia and it has shaken the 2020 presidential election to its core.
And now Georgia Gov. Brian Kemp, who has been the subject of furious tweets from President Donald Trump, has called for a signature audit of ballots.
BREAKING: Gov. Brian Kemp calls for a 'signature audit' after new surveillance video shown today in Georgia.

— Benny (@bennyjohnson) December 4, 2020
"I called early on for a signature audit," the governor said on Fox News. "Obviously, the Secretary of State, per the laws and the Constitution, would have to order that. He has not done that. I think it should be done.
"I think, especially with what we saw today it raises more questions. There needs to be transparency on that. I would again call for that and I think in the next 24 hours, hopefully, we'll see a lot more from the hearings that the legislature had today and we'll be able to look and see what the next steps are," he said.
The governor's statement came hours after the Georgia State Senate held two hearings on the election which allowed the president's attorneys to show evidence of alleged improprieties with the election.