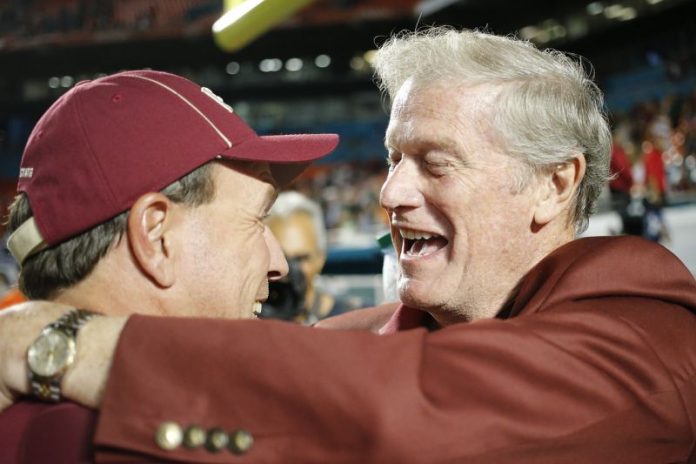 According to a source closely connected to Florida State University senior management, Jimbo Fisher is currently meeting with FSU President John Thrasher over the Texas A&M job opportunity.
It's possible that an announcement will come here shortly on Jimbo's decision.
Earlier reports were that Texas A&M job was off the table, however when Texas A&M offered a $75M contract to Jimbo, sources say that caused the head coach pause and he is considering the offer.
John Thrasher hopes that Fisher will stay at Florida State:
"I really don't have a lot of comment about that," he said. "We're working. Jimbo is a great guy, he's a great football coach and my hope would be that he stays at Florida State University, but I also understand that if he has other opportunities that are more valuable to him and his family, that I certainly understand that."
More to come on this developing story.