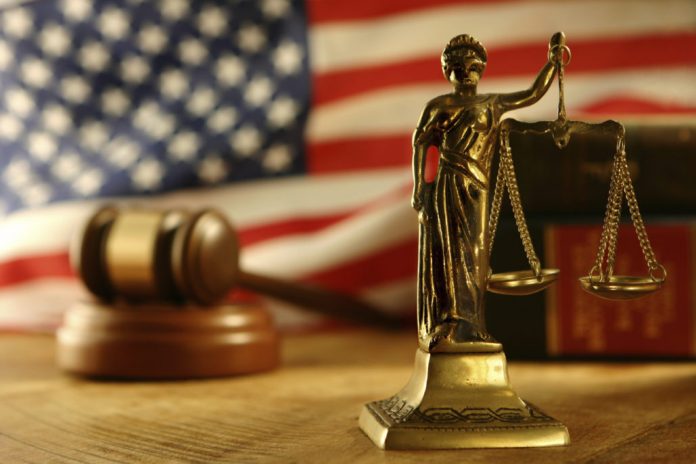 A federal judge issued a ruling temporarily halting President Joe Biden's administration from implementing a 100-day deportation moratorium.
On Friday, Texas Attorney General Ken Paxton filed a lawsuit challenging the Department of Homeland Security's (DHS) new policy suspending the deportations of certain noncitizens for 100 days. He also filed a motion requesting a temporary restraining order (TRO) to stop the DHS from enforcing its new policy, maintain the status quo, and prevent harm to Texas.
Attorney General Paxton argued that the Biden administration's deportation moratorium is unconstitutional and violates federal immigration and administrative laws. It also violates a contractual agreement between Texas and The DHS.
Judge orders a 14-day hold on DHS' deportation moratorium
On Tuesday, Judge Drew Tipton of the U.S. District Court of Southern Texas ruled in favor of Attorney General Paxton and ordered a 14-day hold on the implementation of the deportation moratorium.
In his ruling, Judge Tipton wrote that the "Court finds that Texas satisfied the requirements for a TRO."  The judge added that the decision was "not based on the agreement" between the DHS and Texas.
Instead, the "Court finds that a TRO maintaining the status quo as it existed prior to the implementation of the January 2020 Memorandum's 100-day pause is appropriate under the Administrative Procedures Act. Accordingly, and pursuant to Rule 65 of the Federal Rules of Civil Procedure," according to Judge Tipton.
The court's decision is an early setback to the Biden administration's agenda on immigration, one of his top priorities.
In a statement, Attorney General Paxton praised the Court's decision granting a TRO stopping the Biden administration's "unlawful order" to the DHS to implement a deportation moratorium.
He said, "The Court's decision to stop the Biden Administration from casting aside congressionally enacted immigration laws is a much-needed remedy for DHS's unlawful action. A near-complete suspension of deportations would only serve to endanger Texans and undermine federal law."
Attorney General Paxton added, "Blatantly illegal security threats cannot be allowed to stand, and the rule of law must be upheld. I commend the Court for prioritizing the law and safety of our citizens, and I will continue to defend Texas against the unlawful and unconstitutional actions of President Biden and his Administration."
Meanwhile, Kate Huddleston, an attorney for the American Civil Liberties Union (ACLU) of Texas, commented that Attorney General Paxton's lawsuit "should not be allowed to proceed."
Huddleston emphasized, "Paxton sought to overturn the results of the 2020 presidential election by attempting to baselessly suppress votes; now he is attempting to force the Biden administration to follow Trump's xenophobic policies. The administration's pause on deportations is not only lawful but necessary to ensure that families are not separated and people are not returned to danger needlessly while the new administration reviews past actions."
Have a story you want USA Herald to cover? Submit a tip here and if we think it's newsworthy, we'll follow up on it.
Want to contribute a story? We also accept article submissions – check out our writer's guidelines here.