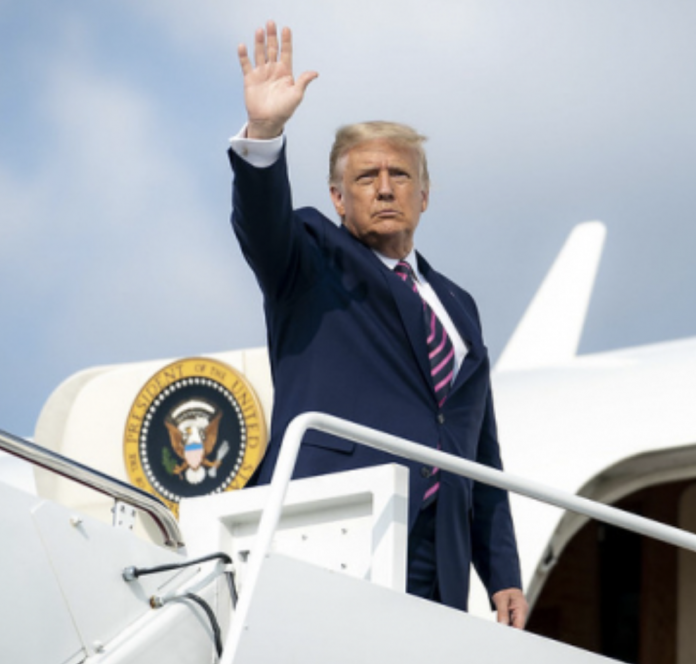 Earlier this month, the Democrat-led House of Representatives delivered the second impeachment of then-President Trump. This impeachment arrived after demonstrators loyal to the 45th president broke into the U.S. Capitol, causing countless damages and loss of life.
Due to Trump's White House term expiring on January 20th, not enough time existed for the Senate to hold a trial before Biden became president. Multiple Republicans in both congressional chambers have spoken out against impeaching a former president who is now a private citizen; however, Biden and congressional Democrats are more than eager to proceed with the trial.
As of today, the article of impeachment that accuses Trump of inciting an insurrection is now in the hands of the Senate.
All eyes on the U.S. Senate
Trump's impeachment trial is to commence roughly two weeks from today. Already, though, there are certain debates about the legality of impeaching a president who is no longer in office. Some Republicans believe it's unconstitutional; others warn that proceeding with impeachment measures will only further divide the country.
On Tuesday, Senate Republicans largely voted against holding a trial for Trump's impeachment. This indicates that many in the GOP still remain loyal to the 45th president; furthermore, GOP Senate members additionally questioned the legitimacy of such a trial, since Trump no longer serves as president.
Republicans in the Senate also argued that impeachment proceedings against former presidents set a dangerous precedent. Texas GOP Sen. John Cornyn suggested that if Democrats can proceed with impeaching Trump, what's to stop Republicans from impeaching Obama?
Likewise, Cornyn also inferred that Trump's status as a one-term president serves as enough "punishment" from the system.
The most divisive impeachment in U.S. history
Republicans and Democrats alike have condemned the riots on Capitol Hill; however, where the two parties differ is on the appropriateness of continuing forward with impeachment measures against a now-private citizen.
Democrats allege that an impeachment trial against the 45th president won't further divide the nation; yet, congressional debates over the merits, legality, and appropriateness of putting a former president on trial are already divisive.
Joe Biden, for his part, stated yesterday that the Senate impeachment trial of Trump must happen; the 46th president has furthermore ignored congressional Republicans asking him to dissuade Democrats from moving forward with a trial.
Have a story you want USA Herald to cover? Submit a tip here and if we think it's newsworthy, we'll follow up on it.
Want to contribute a story? We also accept article submissions – check out our writer's guidelines here.