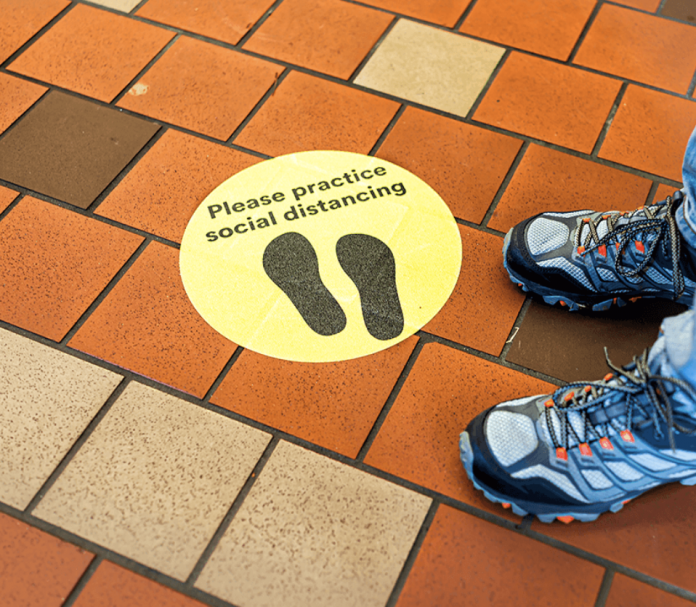 Americans are consistently told to wear a mask, social distance, and receive the coronavirus vaccine. These are the measures that politicians and health officials claim will slow the spread of COVID-19 and get the country back to normal.
However, between contradictions in guidelines and health officials failing to follow their own recommendations, questions have come up. Moreover, not everyone is so keen to do whatever the experts say without any question and no matter the detriment.
Days ago, the Massachusetts Institute of Technology (MIT) released a groundbreaking new study on social distancing. In this study, the results show that social distancing is not beneficial in stopping the spread of COVID-19.
The real truth about social distancing and COVID-19 transmission
For over one year, health officials like Deborah Birx and Anthony Fauci stated that six feet social distancing plays a crucial role in stopping the spread of coronavirus.
However, the MIT study proves otherwise. Per the findings, social distancing — be it six feet or 60 feet — engenders not much benefit; this is especially true for people who are wearing their face masks. MIT teacher Martin Bazant explained that air breathed with a face covering on simply goes up and down in different spots in a room.
Bazant also stated that the heavy emphasis placed on social distancing was "misplaced" since its inception. According to the MIT professor, space sizes, air ventilation, and the duration of time that individuals congregate in areas matters more than how many feet apart they are.
How will the MIT study impact America's return to normal?
The aforementioned MIT study is already gaining traction as conservative news sites pick it up. Right-wingers have furthermore taken to social media to weigh in on MIT's findings and how they prove the inefficiency of social distancing.
With this news in mind, businesses must decide how they wish to proceed. There is the possibility of establishments taking down social distancing markers; likewise, the MIT study could lead to greater pressure for political leaders to remove capacity limits on businesses.
Many advocates of social distancing and intense COVID-19 restrictions remain silent about MIT's social distancing study.