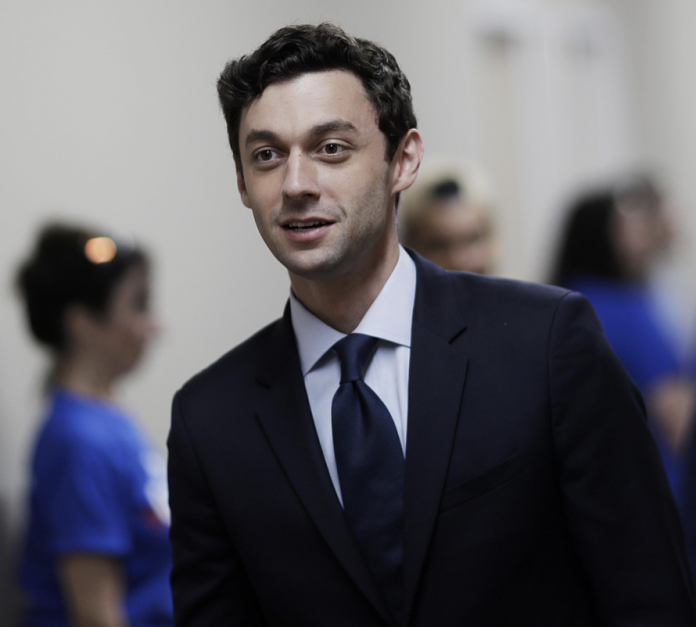 The Senate race between Democrat John Ossoff and incumbent Senator David Purdue in Georgia is 'too close to call,' according to the WSJ.
As of Wednesday afternoon, Ossoff has edged ahead of Purdue with a miniscule 0.40% lead in votes. Georgia law allows for trailing candidates to request a recount if the final margin is 0.5% or less.
Gabriel Sterling, a voting systems implementation manager for Secretary of State Brad Raffensperger, has blamed President Donald Trump's unfounded claims of voter fraud and GOP infighting for the unwelcome results in Georgia.
"When you tell people your vote doesn't count, it's been stolen, and people start to believe that and then you go to the two senators and tell them to ask the Sec. of State to resign and trigger inside the Republican Party, we need the Republican Party to unite," Sterling told CNN.
By Wednesday afternoon, Sterling told reporters that there were approximately 60,000 absentee ballots left to be counted. Over half of the ballots are from the Atlanta metropolitan area, a Democratic stronghold. Because of this, Sterling is confident that Ossoff will be able to clench a victory with over 0.5% of the vote, making the possibility of a recount unlikely.
Democrat Raphael Warnock's race against incumbent Republican Kelly Loeffler has already been declared as a victory for the Democrats, leaving the fate of a Senate majority up to the Ossoff race.
On Monday, President Trump held a rally in Dalton, GA where he described Ossoff as an "unhinged radical leftist." Even after painting Ossoff and Warnock as radicals who flirt with Communism, over 2,213,099 votes have been casted for Ossoff.
Conversely, Purdue has received 2,195,532 votes, an equivalent of 49.80%. This indicates that GOP turnout in Georgia was high, but wasn't enough to clinch a victory over his opponent.
An Ossoff victory will take Republicans to an impasse. They will either double down on claims of election fraud or accept the results and return to the drawing board.
Regardless of their chosen path, it looks as if a Democratic majority across all three branches of government is highly likely. While supporters of President Trump may find today's Congressional debate over election certification laudable, it will have very little impact in the end.
Indeed, a Biden presidency seems to be a foregone conclusion.
The USA Herald will be providing ongoing coverage of the Georgia Senate runoffs.
UPDATE: John Ossoff has been declared victor in the 2021 Georgia Senate runoff election against incumbent Republican David Purdue. Ossoff's stunning victory gives the Democrats full control in the legislative and executive branches. For the Biden team this is surely a relief as a Democrat majority will make it much easier to pass legislation.
Have a story you want USA Herald to cover? Submit a tip here and if we think it's newsworthy, we'll follow up on it.
Want to contribute a story? We also accept article submissions – check out our writer's guidelines here.